1. Danielle Steel

Danielle Steel, an American novelist, was born on August 14, 1947. She has published numerous books every year, all of which have been blockbusters and all of which have a basic mainstream topic such as wealthy families being surrounded by criminals, frauds, and so on.
Danielle Steel began by writing freelance essays for magazines, then moved on to writing books, publishing her first novel, Going Home, in 1972. She has also contributed to children's fiction and poetry, as well as raised donations for people who are mentally ill. Her novels all deal with topics such as suicide, incest, divorce, and so on, and she has progressively established herself as one of the best fiction authors of all time, with a solid foundation for her works that range from romance to suspense. 22 of her books have been made into films, with two of them receiving Golden Globe nominations. Her books have been translated into 28 languages.
Born: August 14, 1947 (age 74)
Nationality: American
READ ALSO » 9 Most Famous Con Artists And Their Famous Scams In The World
Best Works: Summer's End (1979), Kaleidoscope (1987), Zoya (1988), All That Glitters (2020), Spy (2019), Accidental Heroes (2018), Blue (2016),…
Website: daniellesteel.com

2. Nicholas Sparks

Nicholas Charles Sparks is an American author who was born on December 31, 1965, in Omaha, Nebraska. He is a romantic novelist, screenwriter, and producer. Except for one, most of his works are fictional. He has written over 20 novels to date, all of which have been bestsellers, and several of them have been adapted into films, such as Message in a Bottle, Save Haven, and A Walk to Remember.
While still in school, Nicholas Charles Sparks wrote two unpublished works, The Passing and The Royal Murders. He authored a novel called "Notebook", which was discovered by literary agent Theresa Park. She liked it so much that she had it published in 1996, and it immediately became a New York Times bestseller. He went on to write more novels, such as The Rescue, A Bend in the Road, Dear John, and others, after his first triumph.

Born: December 31, 1965 (age 55)
Nationality: American
Best Works: The Rescue, Message in a Bottle, Safe Haven, The Lucky One, The Longest Ride, Dear John, A Walk to Remember, The Notebook,…
Website: nicholassparks.com

3. Sidney Sheldon

Sidney Sheldon was an Academy Award-winning American writer who was born on February 11, 1917, in Chicago, Illinois. After 20 years of TV work, he began writing his bestselling novels, such as The Rage of Angels, Master of the Game, and others. He is ranked as the world's eighth best-selling fiction author. Sheldon was a Broadway stage musical writer who also worked as a screenwriter for MGM Studios and Paramount Pictures. He gained renown as a prolific writer after being assigned to write for two Hollywood films, The Bachelor and Bobby-Soxer. In 1947, he won the Academy Award for Best Original Screenplay for this work.
Sidney Sheldon developed, scripted, and produced the "I Dream of Jeannie" television series, which was a hit at the time. After that, he became more interested in writing novels, and his first, The Naked Face, got him a nomination for the Edgar Allen Poe Award in the area of "best first novel". Most of his books, including his second novel, "The Other Side of Midnight" reached number one on the New York Times Bestseller list. Some of them have even been adapted into movies. He wrote 18 novels, all of them in the same genre: crime and suspense with a female protagonist and his works have sold over 300 million copies worldwide.

Born: February 11, 1917
Died: January 30, 2007 (aged 89)
Nationality: American
Best Works: Tell Me Your Dreams, If Tomorrow Comes, Master of the Game, Nothing Lasts Forever, Are You Afraid of the Dark?, A Stranger in the Mirror

4. Paulo Coelho

Paulo Coelho is a Brazilian novelist and lyricist who was born on August 24, 1947, in Rio de Janeiro, Brazil. He is one of the most widely read authors of our time, and he has won numerous international prizes, including the World Economic Forum's Crystal Award. He started writing his first novel, Hell Archives, but it was a flop. That, however, did not deter him. His visit to Santiago in 1986 inspired him to create The Pilgrimage, his second novel.
READ ALSO » Most Famous Motivational Speakers:Top 10 Best In The World
Later, he wrote The Alchemist, which was originally published by a modest Brazilian publishing business and sold only 900 copies. Paulo Coelho then found a larger publishing house, and with the publication of Brida, The Alchemist became a bestseller in Brazil, selling over 65 million copies and becoming the most popular book in the country's history.
Born: August 24, 1947 (age 74)
Nationality: Brazilian
Best Works: The Alchemist (1988), The Winner Stands Alone (2008), The Devil and Miss Prym (2009), Eleven Minutes (2003), Brida (1990), By the River Piedra I Sat Down and Wept (1994),…
Website: paulocoelhoblog.com
5. J.K. Rowling

J.K. Rowling, a British novelist best known for the Harry Potter series, was born on July 31, 1965, in Yate, England. The Harry Potter books have achieved worldwide recognition and acclaim, winning numerous accolades and selling more than 400 million copies. They are the all-time best-selling fiction books, and the accompanying film series is the all-time highest-grossing film series. Before becoming a novelist, J.K. Rowling worked for Amnesty International as a researcher and bilingual secretary, and in 1990, she had the idea for the Harry Potter series.
Her first Harry Potter novel, Harry Potter and the Philosopher's Stone (1997), was a bestseller for several weeks, and her recent book, Harry Potter and the Deathly Hallows (2007) won millions of hearts, after which Rowling left her agency and began adult writing under the pseudonym Robert Galbraith, with The Cuckoo's Calling in 2013.
Born: July 31, 1965 (age 56)
Nationality: British
Best Works: Harry Potter and The Prisoner of Azkaban (1999), Harry Potter and The Half-Blood Prince (2005), Harry Potter and the Deathly Hallows (2007), Harry Potter and The Philosopher's Stone (1997),…

6. Stephenie Meyer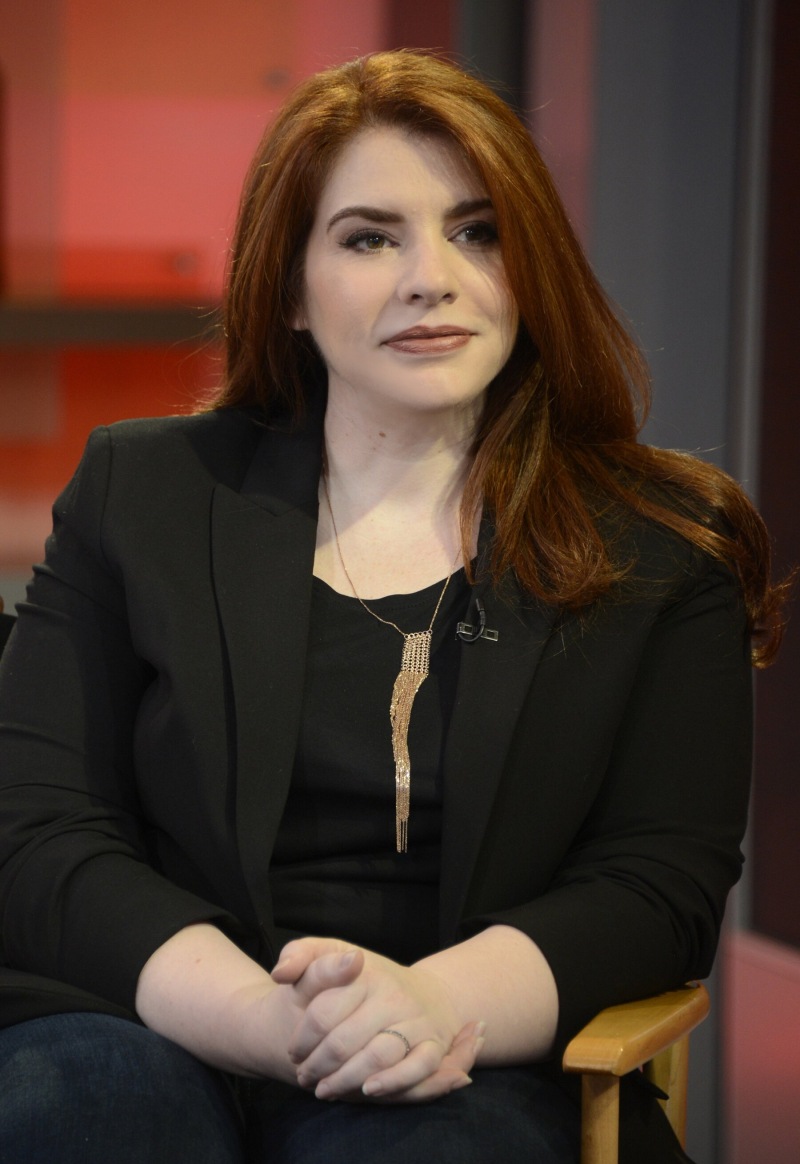 Stephenie Meyer is an American author and producer best known for her vampire series, Twilight. The Twilight novels have been translated into 37 languages and have sold over 100 million copies worldwide. Meyer was America's best-selling novelist in 2008 and 2009, with 29 million books sold in 2008 and 26.5 million in 2009. Twilight remained the best-selling novel in bookshops across the United States in 2008. Because of her celebrity and the widespread acceptance of her vampire romance series, she was ranked # 49 on Times Magazine's "100 Most Influential People in 2008" list. She was named # 59 on Forbes's list of the world's most powerful celebrities.
Following the success of her debut book, Twilight, in 2005, Stephenie Meyer went on to write the next three volumes, New Moon, Eclipse, and Shattering Dawn, which sold over 100 million copies worldwide, breaking J.K. Rowling's The Tales of Beedle The Bard's record. This earned her the British Book Award, as well as a slew of others the next year. The Twilight series has been on the New York Times Bestseller list for 143 weeks and was in the top four slots on USA Today.
READ ALSO » Famous Magicians: Top 10 Best In The World 2022

Born: December 24, 1973 (age 47)
Nationality: American
Best Works: The Chemist, Breaking Dawn, New Moon, Life and Death, The Host, Twilight

7. Agatha Christie

Agatha Christie was born in Devon, England, on September 15, 1890. She was an English crime novelist who also authored a number of plays and short stories, as well as six romances under the pen name Mary Westmacott. She is best known for her detective books and short crime stories, which she authored without using a pen name and most of which included characters such as Hercule Poirot, Miss Jane Marple, and others, and which were both investigative and well-received. Her work was initially rejected, as it was for most other authors, but her debut novel, The Mysterious Affairs at Styles, was a stepping stone in her literary career thanks to the publishing agency The Bodley Head.
According to the Guinness Book of World Records, Agatha Christie is the third most widely published novelist after William Shakespeare and the Bible.

Born: September 15, 1890
Died: January 12, 1976 (aged 85)
Nationality: English
Best Works: The Murder of Roger Ackroyd (1926), Peril at End House (1932), Murder on the Orient Express (1934), The ABC Murders (1935), Five Little Pigs (1943),…

8. Jeffrey Archer

Jeffrey Howard Archer was born in London on April 15, 1940, and is an English author and former politician. He was a Member of Parliament before becoming a novelist, but he had to leave owing to a financial controversy. During his three years of study, Archer earned an academic certificate in teaching from the Oxford University Department of Continuing Education, despite the fact that he maintains he was not a full undergraduate at Oxford. Later in life, Jeffrey Archer worked as a charity fundraiser and served as the Conservative Party's deputy chairman.

His debut novel, Not a Penny More, Not a Penny Less, was originally published in the United States and went on to become a hit in the United Kingdom in 1976, earning him enough money to keep him out of bankruptcy.

Born: April 15, 1940 (age 81)
Nationality: English
Best Works: Not A Penny More, Not A Penny Less; Kane and Abel; Honour Among Thieves; The Fourth Estate; False Impression;…

9. Cecelia Ahern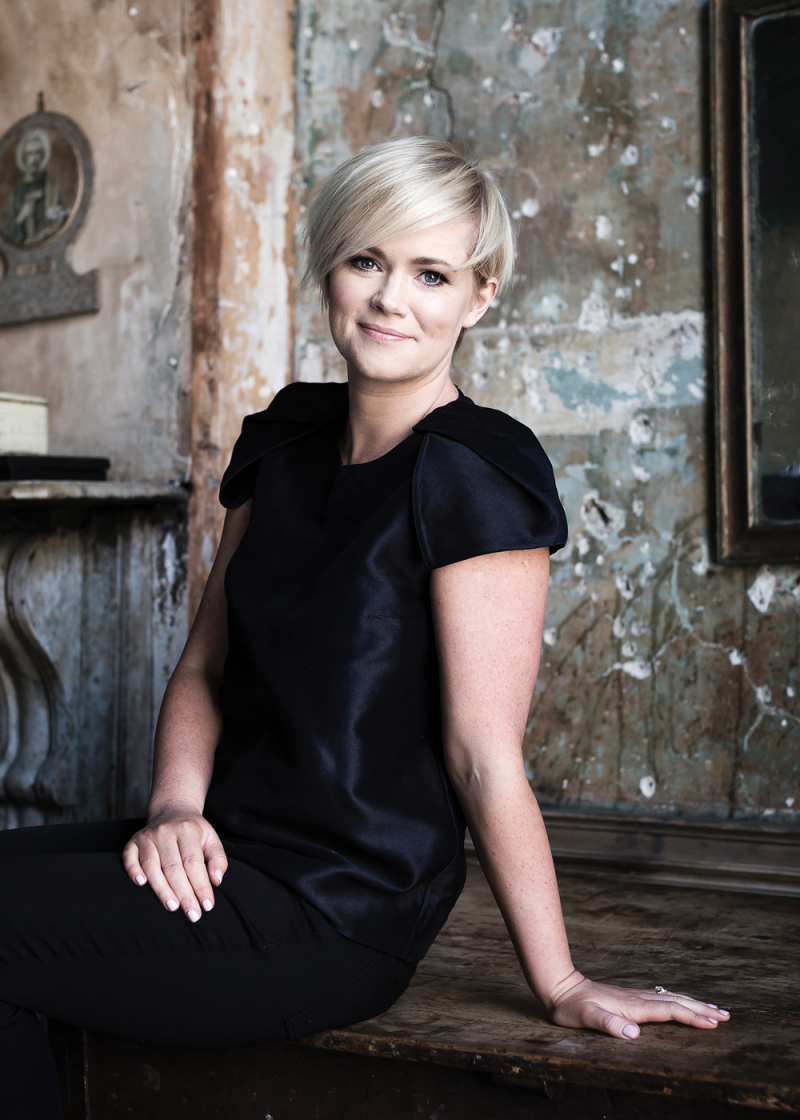 Cecelia Ahern is an Irish novelist who was born in Dublin on September 31, 1981. She was a writer before she started her career. Griffith College in Dublin awarded her a degree in Journalism and Media Communications. Cecelia Ahern is a fiction writer who began working on her debut novel, P.S. I Love You, in 2004 and it became an instant bestseller. It was the best-selling book in Ireland for 19 weeks, as well as the United Kingdom, the United States, Germany, and the Netherlands.

It has been sold in over 40 countries and has even been adapted into a film, which has been a huge hit. Her second novel, Where Rainbow Ends, was also a big success, becoming the number one best-selling book in the world and winning the German CORINE Award in 2005.

Born: September 30, 1981 (age 40)
Nationality: Irish
Best Works: P.S. I Love You; Flawed; Perfect; The Gift; Lyrebird; If You Could See Me Now; Love, Rosie;…
Website: cecelia-ahern.com
10. Robin Cook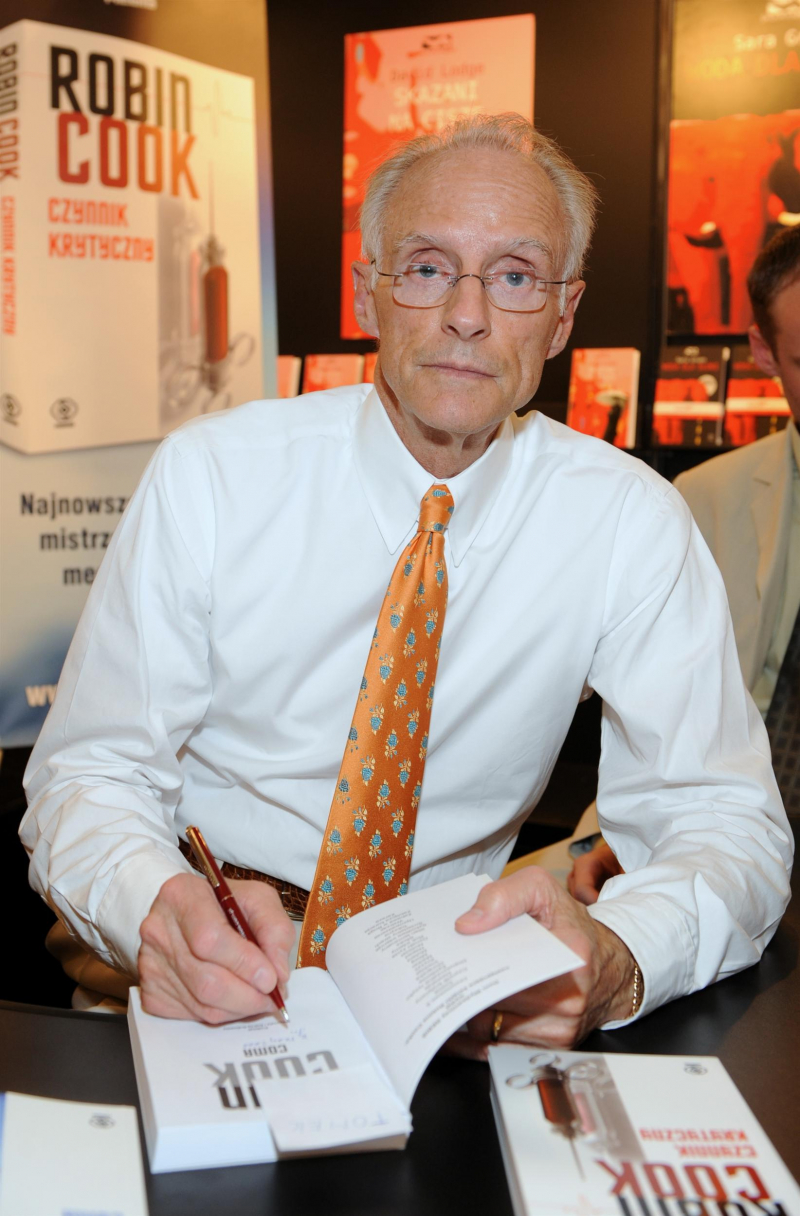 Robin Cook is a novelist and an American physician whose main subjects are medicine and public health. He was born in New York City on May 4, 1940. Many of his works combine the genres of a thriller with medical writing, and he is most known for his work in the medical thriller genre. His books have been included in Reader's Digest, and the majority of his novels have been New York Times bestsellers. Cook's writings have foreshadowed national debates, and he essentially writes about medical difficulties that the general public is unaware of in all of his novels.

Robin Cook believes that his books not only entertain readers but also educate them about the problems that they care about. Since 1970, he has been writing fiction, and his books have sold approximately 100 million copies worldwide.