1. Involvement of Artificial Intelligence (AI) in Manufacturing:
Artificial Intelligence is driven by the arrival of Siri, Google Assistant and Alexa. GAP, an apparel brand used Kindred's Technology for automating distribution parts. For many other reason, Artificial intelligence will have a big breakout moment in the field of manufacturing
2. 5G data networks
A system called Amazon Go which uses Internet of Things (IoT), recently launched by the Amazon. This system uses Internet of Things (IoT) and Machine vision technologies that allows the customers to buy the product without doing the manual check out.
Startups Accel Robotics (U.S.), Standard Cognition (U.S.), Grabango (U.S.), AiFi (U.S.) and Trigo (Israel) also delivering Amazon Go like services.
3. Automation: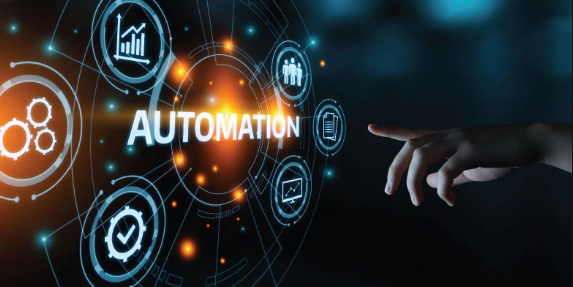 Automation is at the highest peaks in latest in information technologies trends. As we all know that numerous technologies including Artificial Intelligence, Big Data, Robotics and Cloud computing are also growing at a high scale. Software consulting companies such as manufacturing, software enterprises, manufacturing and banking are also going forward with the implementation of Automation.
Check – New Digital marketing Trends in 2020
4. Development of Aerospace Technologies:
By 2021, there will be a massive change as aerospace advancements are developing by the big companies including Blue Origin and SpaceX. Private Enterprises and Government in Chine are doing good development in Space. LinkSpace is one of them.
Rocket Starship for using the whole vehicle body is developing by SpaceX. The major benefit of development is that the intercontinental trips may get shorten to 30-40 min through Space.
5. Edge Computing
Businesses are moving towards the cloud solutions. The demand of edge Computing processing power is increasing.Chip Startups Graphcore (U.K), Wave Computing (U.S), SambaNova (U.S) and Syntiant (U.S) have made architecture for tackling the growing demand.
Edge Computing is especially designed for solving the big data problems in such a way for bypassing the latency which is affected by Cloud Computing.
6. Blockchain
The China and U.S put blockchain for the practical use. With the increase in Blockchain, Chinalysis which is a venture company and also known for developing countermeasures technologies related to the money laundering are grabbing a good attention.
By 2021, institutions are developing Blockchain for preventing the internet fraud and information leakage at a very high scale. Blockchain has its own place in latest technology trends.
7. Human Augmentation
World has already seen the production of smart wearables and smart devices. Human augmentation is new technology discovers how we can use the technology for delivering intellectual and physical improvement as a very essential part of human understanding. Many big companies are already following this Latest technology trends 2021 such as Boston Dynamics have produced a huge number of human augmenting devices which are beneficial in the factories or can be used on the battlefield.
8. Virtual Reality and Augmented Reality
Both Virtual reality and Augmented Reality have a very huge potential in education, rehabilitation, entertainment, training and marketing. VR and AR are the top technology trends 2021. VR immerses an individual in an environment whereas AR increases the users environment. Virtual reality has initially been using for the gaming purpose and now also using for the training. Samsung, Oculus and Google are already some big players in the Virtual reality market. The most popular Pokemon Go is a perfect example of AR.
9. Cybersecurity
Cybersecurity is another latest technology in computer science. With the increase in cybercrimes, the demand of cybersecurity is also increasing. In the coming it will be one of the most popular and demanding technology in IT Technology. Research says till the time we have hackers in this world, we will have cybersecurity. As the hackers are always there and trying to perform new malicious activities so the demand of cybersecurity professional keeps on increasing.
10. Transparency and Traceability
Customers who clearly knows that how valuable their personal information is, demands control. People have already recognized the risk of managing and securing the personal data. On the other hand, governments are also applying some strict rules to make sure that they do. Transparency and traceability is advanced technology which is a very important elements for supporting these kinds of digital morals and privacy desires.
11. Multiexperience
Multiexperience is one of the tech trends 2021. in which the old idea of computer advances from single point of interface to the multitouchpoint and multisensory interactions such as advances computer sensors and wearables. In coming future this trend will become more popular as it is the mixture of both AR and VR Technologies