1. Urge Ottawa to support a green recovery
While COVID-19 has turned our world upside down, one thing has remained unchanged: We need all levels of government to cooperate in taking bold climate action now so that after the pandemic, we don't return to our normal ways that weren't serving most of us or the planet. We can set ourselves on track to come through these crises safely and with resilience.
Join us in asking the federal government to invest in solutions that will create good jobs, improve equity, enable more vibrant and healthy communities, reduce carbon pollution and help us build resilience to crises through planning and investment now.
2. Use energy wisely — and save money too!
Canada is the top per-capita energy consumer in the world! By becoming more energy-efficient, you not only pollute less but save money too.
Consider making some or all of these small changes. Together, they can really add up.
A house with a furnace is like a car that idles all day. Swap your furnace for a heat pump, which works by extracting heat from one location and transferring it to another
Install a programmable thermostat
Swap your gas stove for an electric stove, which will also lower indoor air pollution
Unplug computers, TVs and other electronics when you're not using them
Wash clothes in cold water. Hang-dry your clothes when you can and use  dryer balls  when you can't
Look for the Energy Star label when buying new appliances
Winterize your home to prevent heat from escaping and try to keep it cool in the summer without an air conditioner
Change to energy-efficient light bulbs
Get a home or workplace energy audit to identify where you can make the most energy-saving gains
GET SIMPLE DIY RECIPES, HOW-TOS AND GREEN LIVING TIPS FROM THE QUEEN OF GREEN
3. Get charged up with renewables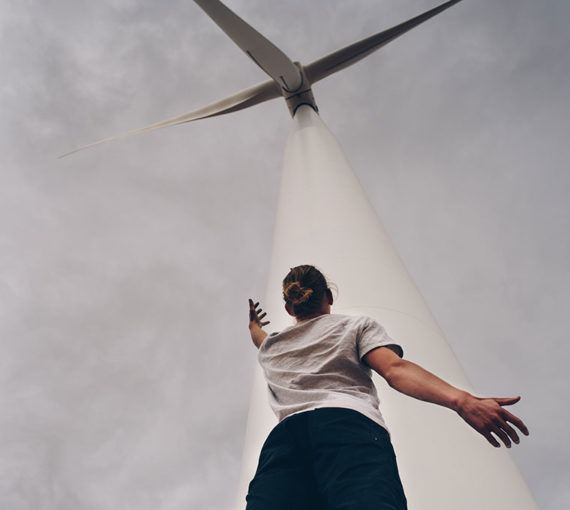 The global push for cleaner, healthier energy is on. With costs dropping every day, renewable energy is the best choice for the environment and the economy.
People throughout Canada are leading the renewable energy transition, making a big difference in towns, cities and rural areas. You can, too!
SIGN UP FOR TIPS AND OPPORTUNITIES — JOIN THE CHARGED UP NETWORK!
4. Eat for a climate-stable planet
The decisions we make about food can have a profound effect on the environment. Here are four simple ways you can make your diet more climate-friendly.
Eat more meat-free meals
Buy organic and local whenever possible
Don't waste food
Grow your own
Get more info on how to eat for the climate and how eating less meat will reduce Earth's heat.
Fun fact: You can also help save the planet by eating insects!
5. Start a climate conversation
Solving climate change requires us all to work together. We can't do that without finding common ground with those who may not share our perspective.
Since people often trust peers, family members and loved ones more than they trust experts, scientists and environmental organizations, you can talk to people about climate change in ways we can't. You are more likely to open people's minds.
Learn from CliMate, a fun and interactive chatbot that teaches you how to have conversations about climate change that decrease divisiveness and help cultivate empathy and find common ground. Overcoming polarization is key to moving forward on climate solutions.