1. Standard Bank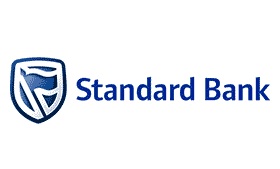 READ ALSO » Top 10 Safest Banks In The World
The top place still goes to Standard Bank Group which comes third in Africa and 152nd globally, climbed four places from its prior position of 156th in 2019. The company has its headquarter in Johannesburg.
However, steep growth of its previous year turned into a decline of capital by 10% from $13.2bn to $11.9 at the end of 2017 similarly Total asset decline by a similar amount to $147.7bn and Net profit was down to $2.3bn with ongoing difficult banking and economic environment Standard bank its return on equity (ROE) performance of last year, this year standard bank score excellent ROE of 19.1%
2. ABSA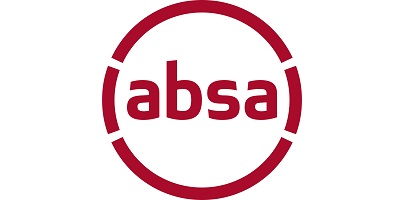 Absa group limited climbed to second in this year's bank ranking from last year where it was four with the capital of $5.4bn.
Formerly it was Barclays bank Africa group ltd sold Absa group shares equivalent to 12.2% in 2016 33.7% in 2017, leaving some 85% of the bank's shares widely held on the Johannesburg Stock Exchange(JSE) and the total asset were $75bn and its profit come back to a healthy $557m. This year it's rank from 152nd to 150th position.
3. First Rand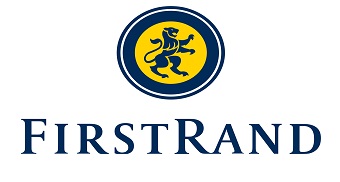 Capital of First Rand declines from $5.3bn down to 3% i.e $5.1bn. However, the first rand bank pushed back to 3rd position and total assets climbed to 6% in $87.6bn despite the falling currency, and net profit increased by 5% to $1.5bn.
FirstRand Continues to maintain a high ROE of 29.2%, which is far ahead of the rest of the top banks this year, ROE is better than the previous year's 26.9% and FirstRand continues top performance with climbed Return of Asset (ROA) of 1.7% and manages to outperform among the bigger South African banks.
READ ALSO » Top 10 Oldest Banks In The World 2023
FirstRand is one of the finance providers which is licensed by the Reserve Bank of South Africa (Banker's Bank) and it was founded in 1998.
4. Attijariwafa Bank
Attijariwafa Bank is a multinational commercial bank and financial services company that is based in Rabat, Morocco. 11% growth in capital $4.7bn helped Attiariwafa bank to push it up the ranking from 5th position to 4th and ranked 298th globally from 301 last year and total asset climbed up by 26% to $53.3bn.
It is a dynamic bank working in a positive environment and it has extensive operations across the African countries. As per data GDP of Morocco has been increased by 3.18% growth forecast due to $121.4bn for this year as government and investors work together to create job opportunities and growth for business purposes.
5. National Bank of Egypt

National Bank is the largest bank in terms of bank capital, deposits, assets, and the number of branches, employees. It ranks 79 places from 292 last year to 371 in 2020 and it shows second-fastest growth in capital in the list of top banks with a 15% gain of $4.6bn and pushing it up from 6th position to 5th position, total asset grew by 15% to $86.2 and net profit slumped by 24% to $565m.
National banks aim to increase their market share by 3% by the end of 2023 as compared to 1.1% according to lhab EI-Sewerky, CEO of Bank. National Bank won Best Retail of Egypt in 2019 for the seventh consecutive year.
6. Banque Misr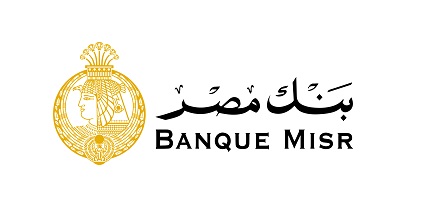 Banque Misr is an Egyptian bank which is founded by Industrialist Talaat Pasha Harb in the year 1920. Banque Misr includes under top banks of Africa with a steady position of 6th with the climbed capital of 9% to $3.4bn and assets up by 14% to $49.4bn with a 50% fall in profits to $227m.
The Banque Misr bank credit facilities and loan portfolio registered by 272.2bn pounds with 14.25% holding market share and its corporate and syndicate loan portfolio registered by 175.5bn pounds.
READ ALSO » Top 10 Largest/Biggest Airport In Africa 2023
Lenders have all branch offices of Egypt's governorates and work permit offices for foreign workers in the country. Bank holds 390th place i.e up from 398 in 2019.
7. Nedbank
Nedbank limited owned subsidiaries of Nedbank Group and financial services group in South Africa offering retail banking services, asset management, wealth management as well as wholesale and insurance.
Although the total capital of the bank was down 10% to $4.6bn, assets down 8% to $67.5bn, and the declines are still less than the fall in the rand rate and also indicating some growth in currency.
Whereas Nedbank comes down from 3rd position to 6th and globally it ranked 177 which climbed by nine positions from 186 last year.
Nedbank holds a 20% market share of domestic loans and NBL is the leader of asset-based lending and commercial real estate financing.
8. Investec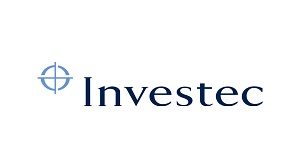 Investec is founded in South Africa in 1974 and it provides financial, services to all the clients who base in Europe, Southern Africa, United Kingdom, and Asia-Pacific.
According to data its capital increased by 20% to $2.9bn in the year of 2018 and total assets pushed up by 18% to $37.5bn, net profit climb up 64% to $395m, and globally it is positioned at 181 up from 188 last year.
9. Zenith Bank
Zenith Bank is founded by Jim Ovia in 1990, it is a large financial provider in Anglophone West Africa and Nigeria and it becomes one of the leading institutions in Africa and it ranks 6th biggest bank in the continent.
Zenith bank is licensed by the Central bank of Nigeria. The bank grew its shares of $20m in 1990 to $704.50bn in the year 2016. Its net asset is $16.8bn and a net profit of $532 gives it high ROE of 31.1%.
10. Banque Populaire du Maroc
It is founded in 1975, the name is abbreviated as BCP. It is a major bank with a 27.9% market share of customer deposits.
BCP increased its tier by 75% and holds a position of 794 out of the top bank of 1000. Capital steeply down 7% to $3.7bn, total asset climb up marginally to $41.5bn.
Conclusion
For the first time in history since 2009, the report shows that year on year brand value of the 500 banking sector, the world's largest banks are declining and fell from $1.36 trillion to $1.33 trillion this year.
"Henry Ford said that It is well enough that people of the nation do not understand our monetary and banking system, for if they did, I believe there would be a revolution before tomorrow morning.