Best mattress 2018: memory foam and pocket sprung mattresses to help you sleep better
1. Simba hybrid memory foam pocket spring mattress
Our top mattress pick for a good night's sleep
Specifications
Filling:
springs, memory foam
Reasons to buy
+

Very comfortable
+

100-day trial
Reasons to avoid
–

A little expensive
–

Tricky to move around
The Simba promises to be the most advanced mattress in the world, using a combination of 2,500 conical pocket springs (in the King sized version), a "Simbatex" cooling layer, poly foam and memory foam to deliver a great night's sleep.
The makers are so confident that there's a 100-day no-quibble trial: if you don't love the mattress, just return it within the 100 days for a full refund. Unlike other mattresses the Simba isn't labelled by firmness: the manufacturer calls it "perfect" and says it suits every kind of firmness fan.
That might sound like nonsense to you, but the fact is, the reviews agree that this is the best mattress for the money: if you pop along to John Lewis you'll see stacks of happy sleepers, with the only real quibble being the lack of handles for rotating the mattress.
2. Casper
The online mattress brand that ate the world
Specifications
Sizes:
S/D/K/SK and EU sizes
Reasons to buy
+

Many delighted customers
+

100-night trial
Reasons to avoid
–

One style might not suit all
With celebrity backers, nearly 1,000 delighted Amazon reviews and several shelves full of awards, the Casper mattress has changed the world (of mattresses).
The majority of customers are absolutely delighted with its coolness, its comfort and its delivery in an impossibly small box.
It's a medium-to-soft mattress that uses four distinct layers of support, and while there's memory foam in there it isn't as simple as a sprung mattress with a thin layer of foam on top or an overly soft foam and latex combination: it's soft as well as supportive, and it's proven popular with people who have dodgy backs.
Larger sizes can be expensive, and again there are no handles, but when you consider how many hours you'll spend in bed (not to mention the potential joy of having less back pain) this mattress is not a lot of money for what you get. As with the Simba and Emma, the no-quibble trial period should guarantee you won't end up unhappy.
It does strike us as slightly softer than the Simba – whether that's better or worse is subjective.
3. Emma
Another excellent, new-wave mattress in a box
Reasons to buy
Stop us if you've heard this one before… It's a mattress that comes in a box, with a human name that ends in an 'ah' sound, and a promotional photo shot in a contemporary apartment.
100-day no-quibble trial? Check. 10-year guarantee? Check. Multiple layers including foam? Check. Appearance that's very similar to all the other internet mattress companies? Checkity check check McCheck.
Emma's differentiator is that it uses traditional coils as well as three kinds of foam. That means it should be extremely comfortable for most people – online reviews certainly point that way, and Which? awarded it a coveted Best Buy award in 2017.
With pricing also typical for this increasingly cut-throat market sector, choosing which one to go for is a tough choice. Although, again, the 100-day, love-it-or-return-it trial does take much of the pain out of decision-making.
4. Eve
Eves are good, Eves are good, they feel firmer than we thought they would
Specifications
Sizes:
S / SD / D / K / SK / 90x200cm / 100x190cm / 140x200cm / 160x200cm
Filling:
foam/memory foam
Reasons to buy
+

One mattress to suit everyone
+

For any kind of bed or floor
Reasons to avoid
–

A bit hard for some
–

Honks a bit at first
Eve, like its fellow 'named-after-a-person-and-arrives-in-a-box' rivals positions itself as Mattress 2.0: rather than make a whole bunch of different mattresses its mission is to make a single one that's ideal for everybody.
The cove is polyester, with four centimetres of memory foam underneath and a 3cm cooling layer below that. The final layer is made from poly foam that's strong enough to do yoga on, and that means it's suitable for slatted or sprung beds, divans or hard floors. Reviews are polarised: the majority of customers absolutely love the Eve mattress and leave five-star reviews, but the people who aren't happy really don't like it at all.
The two key complaints are the initial smell of the mattress, presumably due to the poly foam, and the hardness: while the mattress is marketed as for everybody it's on the firmer side of medium.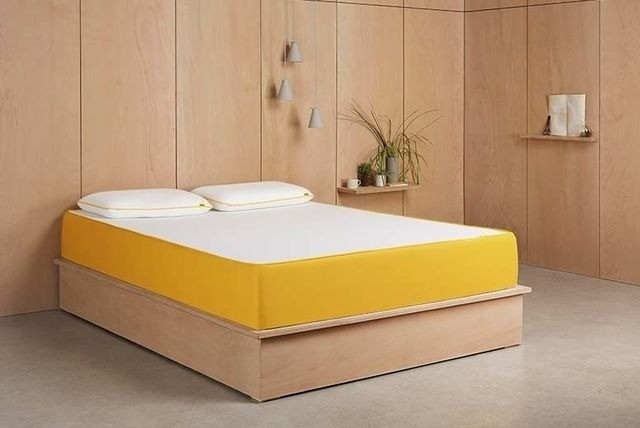 5. Sealy 1400 Nostromo
Best mattress for the allergy afflicted
Specifications
Filling:
pocket spring/latex
Reasons to buy
+

Great for allergy sufferers
+

Cool even in summer
Sealy used to make some of the world's worst adverts round our way, where a heavily accented woman tried to buy a Sealy bed and the salesman said no, they only had sensible beds. What larks! But it's true that Sealy beds are far from silly.
The Nostromo has seven zones with 1,400 pocket springs, tencel fibres, a latext comfort layer and a luxurious 29cm depth, and it's both hypoallergenic and pleasantly cool even in hot weather.
Which? magazine made it a best buy, Allergy UK has given it their seal of approval and there's a five-year warranty for peace of mind. Amazon tends to sell it with a decent discount on the RRP too, so it's worth buying online rather than in a shop.
6. Leesa Mattress
Socially-responsible sleeping from yet another boxed mattress ending in 'a'
Specifications
Sizes:
S / D / K / SK / 90 x 200cm / 140 x 200cm / 160 x 200cm
Filling:
Foam / Memory Foam
Reasons to buy
+

Good value
+

Socially conscious company
Reasons to avoid
–

Not great for heavy people
–

Lacking in frills
If you're struggling to sleep at night both because of your social conscience and a lack of comfort, Leesa may be your dream mattress. That's because for every ten mattresses sold, it donates one to homeless shelters and women's refuges.
You won't be sacrificing comfort for charity, though: the Leesa was designed to address the shortcomings of existing memory foam mattresses and uses three different kinds of foam to provide sufficient airflow and bounce. Consequently they're very popular and have good customer reviewsplus awards from Which? magazine and the Good Housekeeping Institute for its comfort and quality.
If you share with a partner their movements won't bounce you out of bed, and the mattress does feel like something costing a lot more money. And yes, yet again there's a 10-year warranty and a 100-night, no-quibble returns policy.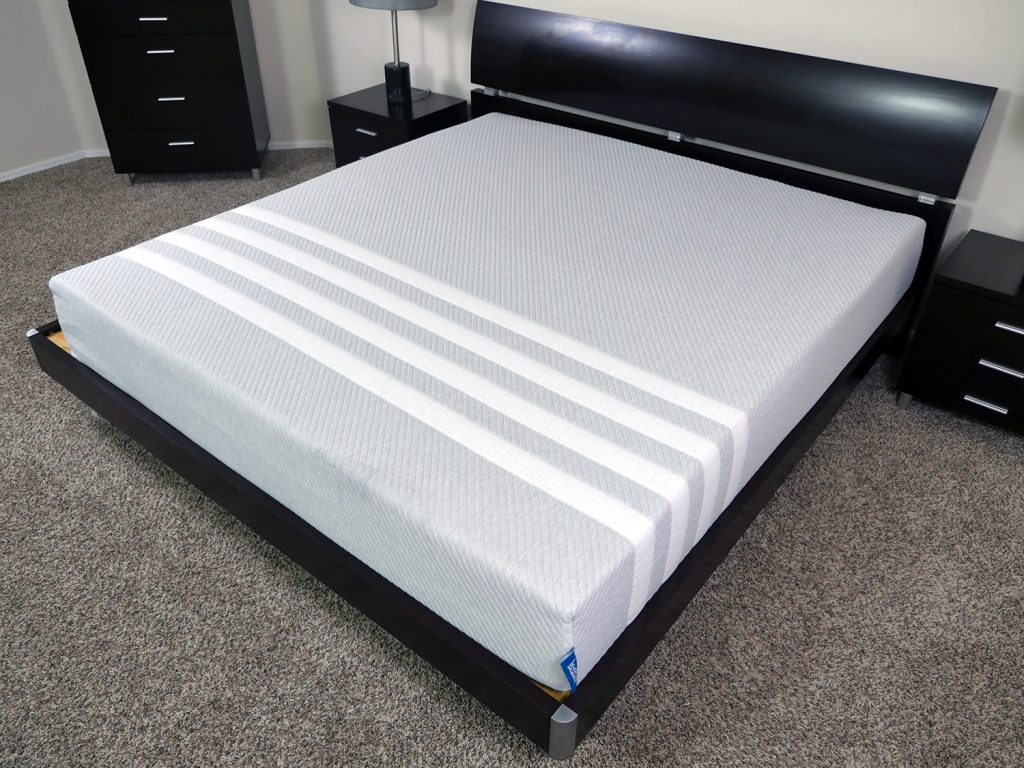 7. Dormeo Memory Plus
Great for allergy sufferers, but is adding Aloe Vera a gimmick?
Specifications
Filling:
foam/memory foam
Reasons to buy
+

Anti-allergy
+

Fairly cheap
The Dormeo Memory Plus is another one designed for allergy sufferers. To that end, it not only combines memory foam and Ecocell 3D foam to protect against asthma and mites, but it's also infused with aloe vera extract. No, us neither.
At 18cm it's thinner than many mattresses so it might not be ideal for heavier people or slatted bases, but if you like memory foam you'll enjoy the 3cm of it, stitched immediately below the cover.
Like all memory foam mattresses it's important to rotate this one frequently to avoid semi-permanent dips from appearing, but if you look after it properly there's a 15-year warranty to really guarantee the peace of mind that leads to a good night's sleep.
8. Silentnight Mirapocket 1200
An excellent all-rounder for a very good price
Reasons to buy
+

Different comfort zones
+

Very supportive
Reasons to avoid
–

Requires turning
–

On the firm side of medium
Silentnight's pocket sprung mattress has a clever solution to the problem of firmness: rather than deliver the same firmness across the whole mattress, it's designed with different zones to ensure that the lumbar area of your back gets more support than your shoulders.
That makes it particularly good for anyone whose back needs something firm but who'd rather not wake up with pins and needles everywhere else, and it also means your partner's movements won't impact your side of the bed.
There are 1,200 pocket springs and a hypo-allergenic cover, and the 29cm depth is pretty luxurious for a mattress in this price range. There's a 5 year guarantee but remember to turn it frequently: pocket sprung mattresses need regular turning to keep their shape.
9. Silentnight 1850 Pocket Geltex
The best of both worlds: sprung support and a luxurious, breathable top layer
Specifications
Filling:
pocket springs, geltext layer
Reasons to buy
+

Geltex is brilliant
+

Cooler than memory foam
Reasons to avoid
–

Will your bedding fit?
–

Feels more like medium than soft
We've found that pocket sprung mattresses with a comfort layer offer a great combination of support and comfort, combining the best of pocket spring and memory foam mattresses in one bed.
We're particularly taken with Silentnight's Geltex: in this mattress it's a 6cm pillow top that adds softness to the support you get from 1,850 individual pocket springs. That gives it a total depth of 33cm, which is massive, and the Geltex layer stays cool and comfortable even in warm weather.
Like other Silentnight Mirapocket mattresses it's zoned to deliver more support in the lumbar region than to the head and shoulders, and it's very, very comfortable indeed – although it feels more medium than soft to us, so don't expect it to feel like a fluffy cloud. Just make sure your sheets are big enough to fit it.
10. IKEA Morgedal
We're happy to say that you don't have to assemble this yourself
Specifications
Sizes:
S / D / K / 140 x 200cm / 160 x 200cm
Reasons to avoid
–

It's basic
–

It's quite thin
Ikea is well known for its odd-sized beds, but in addition to European sizes this mattress comes in UK single, double and king size too. It's a thick foam mattress in a polyester wrapping, and it's best suited to a slatted bed base or mattress base. Don't jump on it straight away: it's delivered rolled up and needs three to four days to return to suitable flatness.
Don't expect lots of high-tech layers or cutting edge tech: Ikea's mattress is exactly what you'd expect from a big lump of foam, comfortable and fairly immune to the movements of your partner. The foam can get a little damp if you tend to sweat a lot; if you do, a thick mattress protector is a good idea.
There's a 90-day trial period, and it's won a gong from Which?, so it's something of a bargain, despite its distinct lack of bells, whistles and 'challenger brand' credentials.