10. Port Elizabeth International Airport
The port Elizabeth city in South Africa's Eastern Cape province is served by Port Elizabeth International Airport.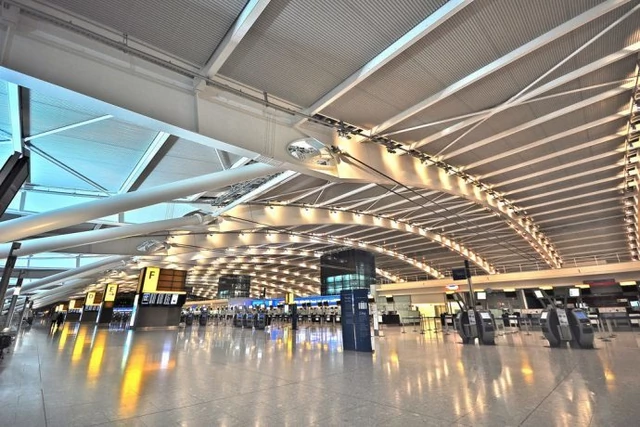 There are two asphalt-paved runways, 13 aircraft parking bays on the apron, and an 8700-square-meter terminal building at the airport.
Because it is said to be less than ten minutes' drive from major city areas, it is also known as the "ten minute airport."
9.kenyatta international airport
READ ALSO » Top 10 Largest/Biggest Airport In The World 2023
Kenya's largest aviation facility is, which was formerly known as Embakasi Airport and Nairobi International Airport.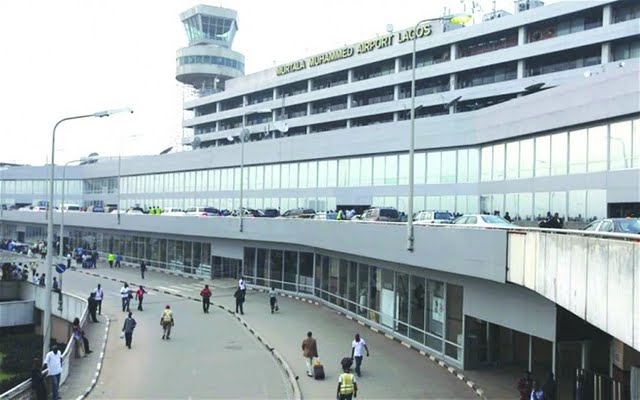 It is currently building a category 2 runway with a length of 4.8 kilometers and a width of 75 meters at a cost of Ksh37 billion (US$370 million).
8. Murtala Muhammed International Airport (MMIA)
Is Nigeria's busiest airport. MMIA is an international airport in Ikeja, in the state of Lagos.
On April 7, 2007, a brand-new domestic privately funded terminal known as MMA2 was put into operation.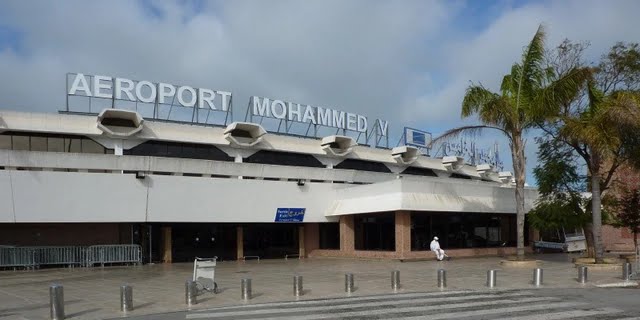 There are two asphalt-paved runways at the airport, which is located 135 feet above sea level.
7. Mohammed V International Airport
Mohammed V International Airport is a suburb 30 kilometers south-east of Casablanca in the city of Nouasseur.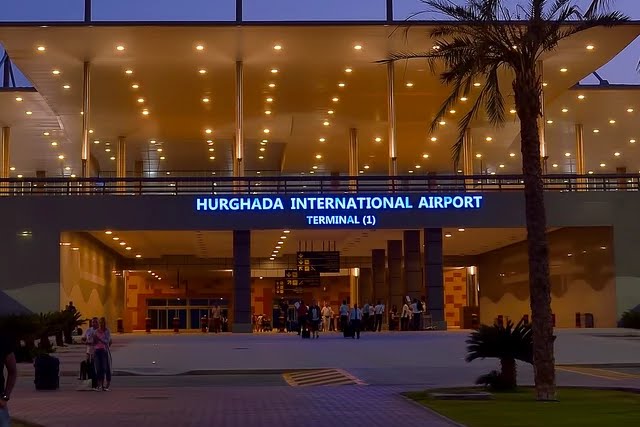 It is the largest airport in Morocco and serves more than 30 airlines to approximately 100 destinations.
6. Hurghada International Airport
READ ALSO » Top 10 Most Biggest/Largest Airport In Italy 2023
The international airport known as Hurghada International Airport is situated inland, 5 kilometers (3.1 miles) southwest of El Dahar, which is the center of Hurghada.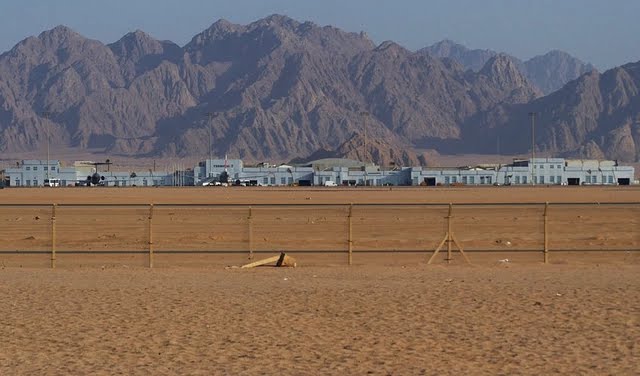 It has two terminals and a runway that is 4010 meters (13,156 feet) long.
5. Sharm El Sheikh International Airport
Sharm El Sheikh International Airport is an Egypt-based international airport.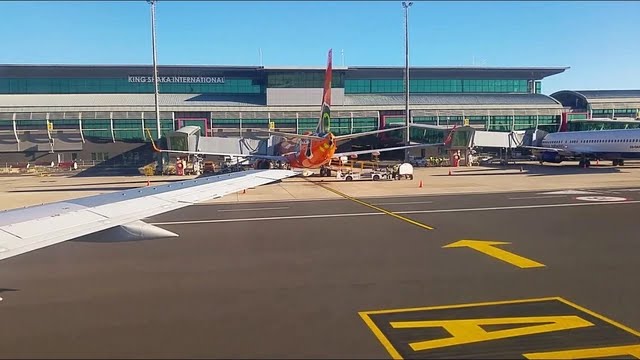 It has two passenger terminals and is situated 18 kilometers (11 miles) northeast of Sharm El Sheikh.
The airport has a runway that is 10111 feet (3082 meters) long and is located at an elevation of 143 feet above mean sea level.
4. King shaka international Airport
The primary airport that serves Durban, South Africa, is King Shaka International Airport, which is also known as La Mercy Airport and is abbreviated as KSIA.

It is about 35 kilometers to the north of Durban in the town of La Mercy in KwaZulu-Natal.
In preparation for the 2010 FIFA World Cup, the airport was opened in June 2010 and took the place of the previous Durban International Airport.
READ ALSO » Biggest Forests In The World: Top 10 Largest
The airport can accommodate Boeing 747s and Airbus A380s thanks to its 3.7-kilometer runway.
3.Cape Town International Airport
The primary airport that provides services to the city of Cape Town is Cape Town International Airport.
It is about 20 kilometers (12 miles) from the city center and has world-class amenities like a 30,000-bag-per-hour automated baggage handling system.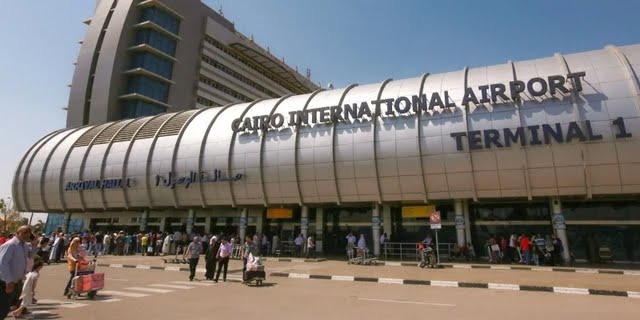 The terminal building's restaurants are on the upper (3rd) level above the departures level.
One of the restaurants is said to be the largest Spur restaurant on the African continent, measuring 1,080 square meters (11,600 square feet).
2.Cairo International Airport
The largest airport in Egypt and the second-largest in Africa is Cairo International Airport.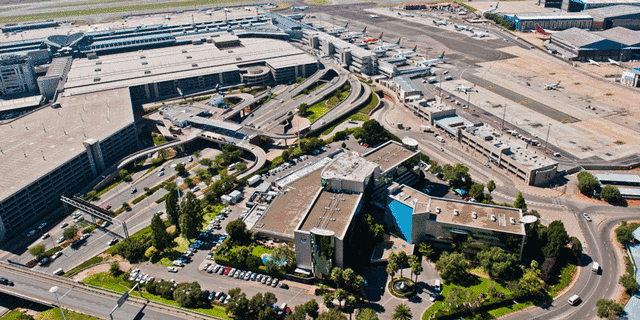 It is about 15 kilometers (9.3 miles) away from the city's business district in the north-east of the city.
Cairo Airport is used by over 65 airlines, including 9 cargo airlines and charter airlines.It one of the most busiest airport in Africa
The third and largest of the airport's three terminals opened on April 27, 2009.
1. OR Tambo International Airport
Also known as O.R. Tambo International Airport Brand South Africa) Tambo International Airport serves approximately 19 million passengers annually and is Africa's largest and busiest airport.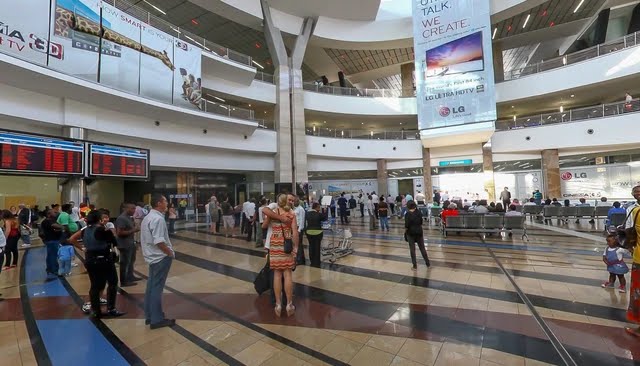 The airport facilitates the air travel of more than half of South African passengers.
It is in Gauteng, the commercial and industrial heart of South Africa, and it has excellent road infrastructure that connects it to Johannesburg, Pretoria, and the national road network.
Because it is nearly 1,700 meters (5,500 feet) above the mean sea level, the thin air necessitates that some aircraft load less fuel to reduce their weight.
The longer than usual runways are also due to the thinner air.There are two parallel north-south runways and a cross runway that is no longer in use.
The western runway, 03L/21R, is one of the longest international airport runways in the world at over 4400 meters (14,000 feet).
Conclusion
listed above are the list of top ten largest and biggest Airports in Africa.