10 – The Coffee Academics in Hong Kong
The Coffee Academics offers a great decor and definitely one of the best cups of coffee in the whole world. It offers a wide variety of coffee types: from the simple dark, strong coffee, to all sorts of lattes sweetened with organic agave nectar or sprinkled with black pepper.
09 – Cielito Querido Café in Mexico
This cute, small café in Mexico is so cosy that it would win over the even most pretentious people. This café offers a real Mexican experience through their delicious, freshly baked conchitas (Mexican biscuits) which you can dip into a hot, delicious rompope cappuccino.
08 – Workshop, London
People say this is one of the best coffee roasters in the world and it is very hard indeed to contradict them. The quality of the coffee they sell is truly exceptional and the presentation is astonishing. Their coffee art is so adorable that you will not want to ruin the shapes by actually drinking the coffee.
07 – Rosetta Roastery in Cape Town, South Africa
READ ALSO » Top 10 Largest Coffee Producers In The World 2023
This old-style café, decorated in a minimalistic style, will transport you to a different time. The atmosphere of the place is very warm and people tend to sit there and chat for hours. Their most popular drink is a Japanese style slow-brewed iced coffee, which looks and tastes like heaven.
06 – Addison & Steele in Perth, Australia
If you want a new coffee experience, you need to try this coffee shop. They offer coffee brewed by a fire and siphon and it is said to taste amazing. The decor is also unusual, with handmade chandeliers and tall chairs.
05 – Bonanza Coffee in Berlin
Bonanza is a small coffee shop with a cosy decor, delicious coffee and friendly people. The place is known for its relaxed atmosphere and people come here to make new friends in a new city. Plus, afterward, you can tell your friends you had coffee brewed using a Kalita.
04 – Café Grumpy, NYC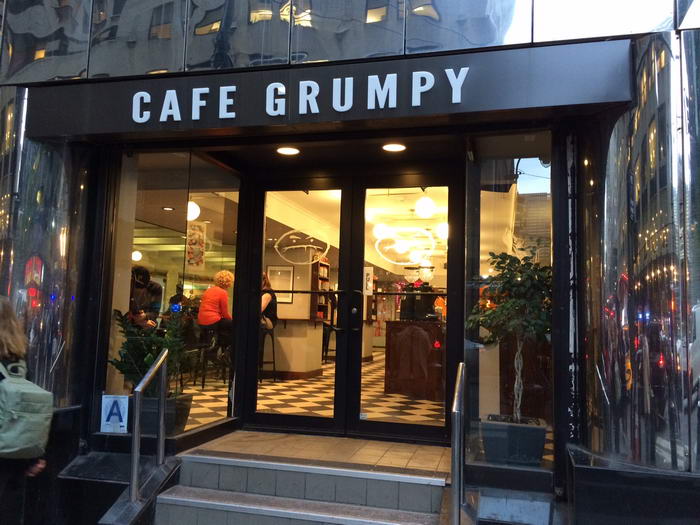 Café Grumpy is a quite famous coffee shop in NYC because several scenes of a famous series were filmed in it. Café Grumpy roasts beans fresh out of its Greenpoint location and the taste is to kill for. They offer a variety of desserts that go with your coffee as well.
03 – Screaming Beans, Amsterdam
Screaming Beans offers a great atmosphere for its customers. Its decor simply makes you think about the positive things in life, while the amazing scent of high quality coffee would make coffee lovers fall in love with this place within a second. Their espressos are sent from heaven and the desserts they offer are also perfect.
02 – Stragan Kawiarnia in Poznan, Poland
Stragan Kawiarnia's bartenders make your coffee fresh on-the-spot.Customers have the chance to learn how to make proper coffee by watching professionals, who show you all the steps towards obtaining the most appealing cups of coffee. .
01 – Kronotrop in Istanbul
READ ALSO » Top 10 Most Amazing Sinkholes Around The World
Turkish coffee is well-known around the world and Kronotrop is a reflection of that. Besides the amazing Turkish-style coffee, you can opt for all other sorts of coffee from all over the world, such as Japanese-style drip coffee. You can even pick the coffee beans from the jar and they will ground them for you