1. Vitim River Bridge in Russia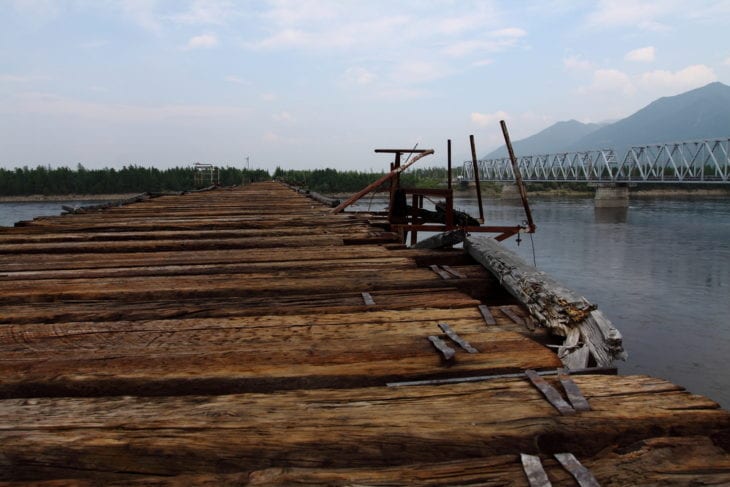 Vitim River Bridge is one of the spectacular but dangerous bridges in the world. The old train bridge is located in Siberia, 570 meters long and 50 feet above the water. It has no railings and the width is not wide enough for a car to pass. Looks so scary, right?
2. Trift Bridge in Switzerland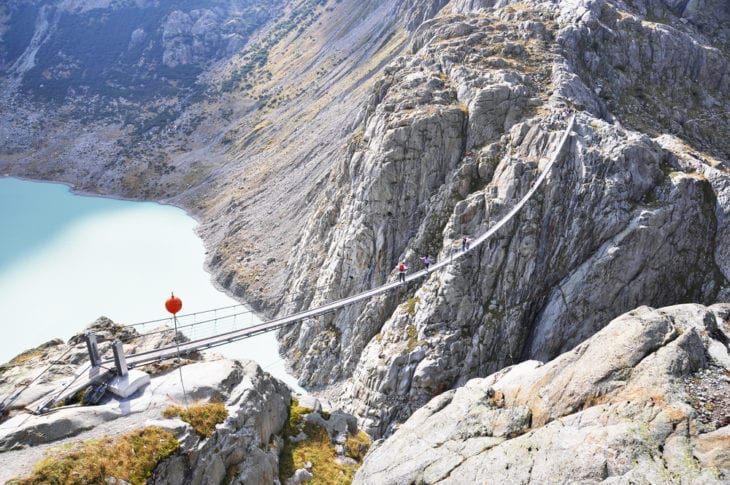 Found in the Alps of Gadmen is a simple suspension bridge called Trift Bridge, spanning 170 meters with a height of 100 meters.
3. Carrick-A-Rede Rope Bridge in UK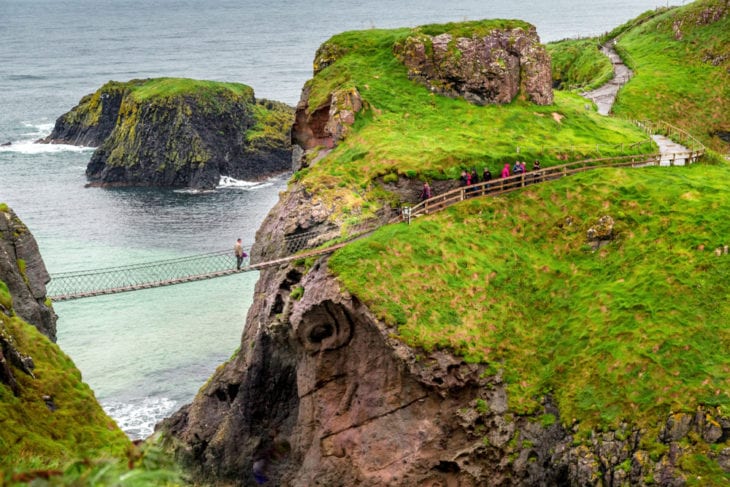 A rope bridge in Antrim, Northern Ireland is a Carrick-A-Rede Rope Bridge. It is 20 meters long and 30 meters high. The bridge is owned by National Trust and opens all year for tourists.
4. Marienbrücke in Germany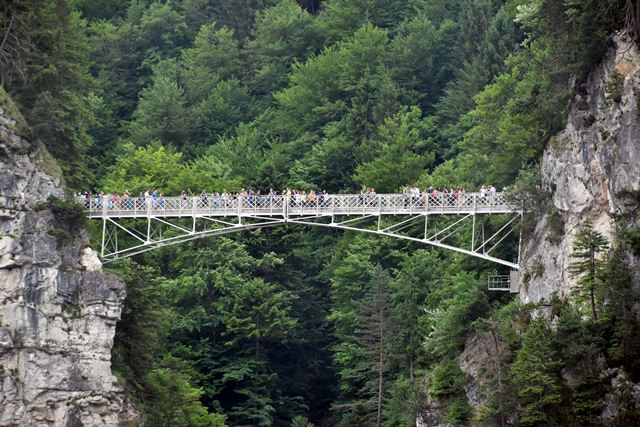 Marienbrücke or Mary's bridge was named after Queen Marie. It is a bridge across Pöllat gorge. If you want to have a perfect view of the Neuschwanstein Castle, head over to Marienbrücke.
5. Capilano Suspension Bridge in Canada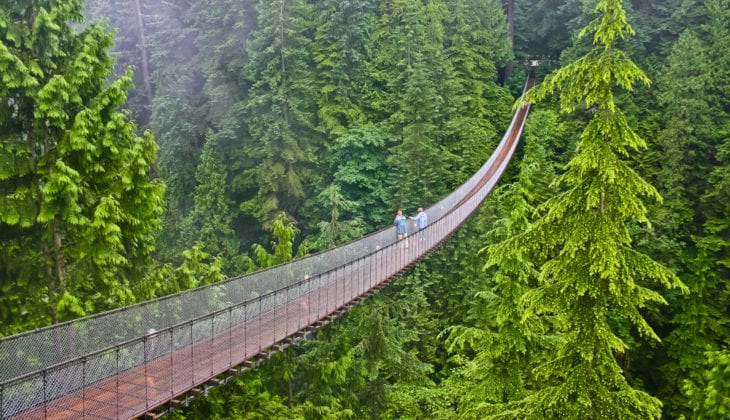 In the District of North Vancouver, British Columbia, you can find the bridge called Capilano Suspension Bridge. It measures 140 meters long and 70 meters above the water. It is known to be one of the most dangerous suspension bridges in the world.
6. Aiguille du Midi in France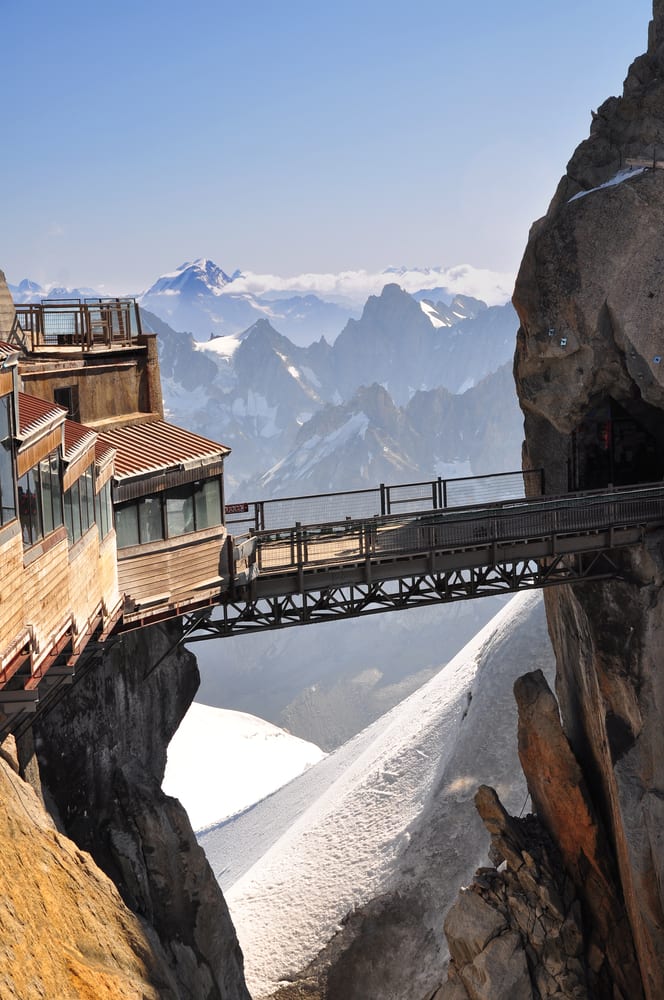 The Aiguille du Midi bridge is located in France. This bridge has narrow width with a height of 12600 feet above sea level; thus, not recommended to cross this bridge if you have heart problems.
7. Langkawi Sky Bridge in Malaysia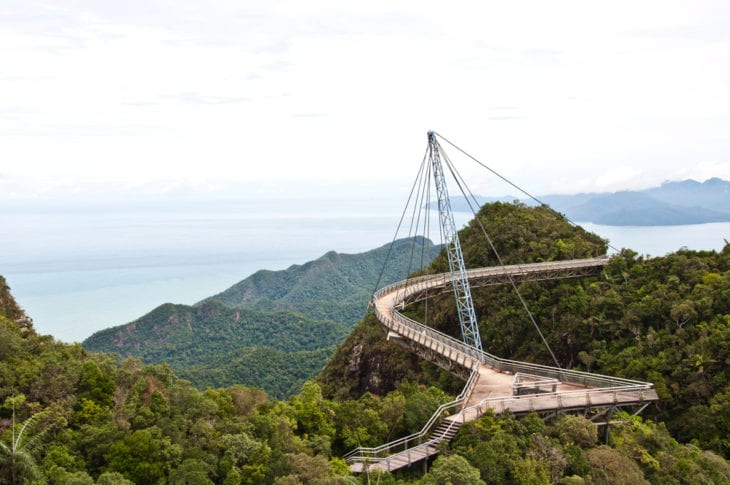 Langkawi Sky Bridge was completed in 2005 with 660 meters above sea level bridge deck and 125 meters curved pedestrian.
8. Royal Gorge Bridge in USA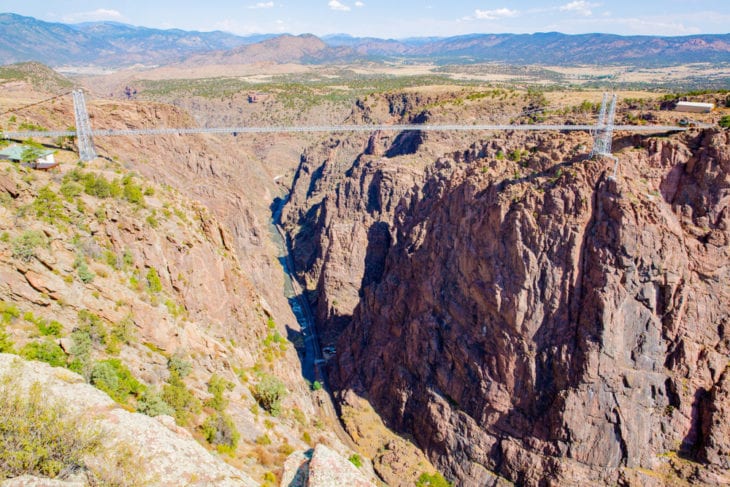 Royal Gorge Bridge is a known tourist attraction in Cañon City,
9. Deception Pass Bridge in Washington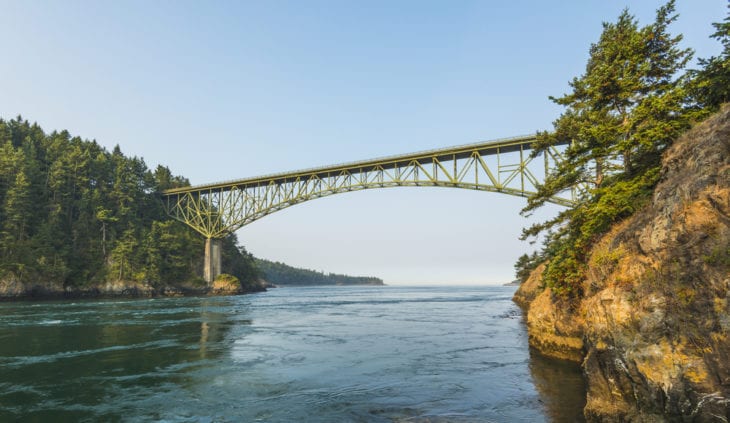 Deception Pass Bridge has a total length of 453 meters and width of 8.5 meters. This bridge located in Washington is a two-lane bridge that links Fidalgo in Deception Pass State Park and Whidbey Island.
10. Hanging Bridge of Ghasa in Nepal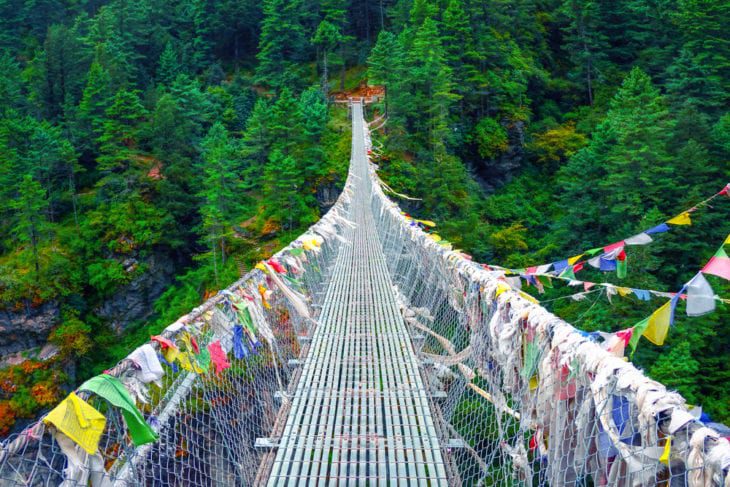 This bridge in Gus Village, Nepal was not just built for the people and tourists but also for the cattle. Though the bridge looks unsafe and seems unstable to use, it is still safe as it has high railings