Top 10 Most Costly Motorbike In The World 2023
List of Top 10 Most Expensive/Costly SuperBike/MotorBike in The World:
Icon Sheene
MTT Turbine Streetfighter
Suzuki AEM Carbon Fiber Hayabusa
NCR Macchia Nera
Ducati Desmosedici D16RR NCR M16
Ecosse Titanium Series FE Ti XX
Yamaha Roadstar BMS Chopper
Dodge Tomahawk V10
Harley Davidson Cosmic Starship
The Ecosse ES1
10. Icon Sheene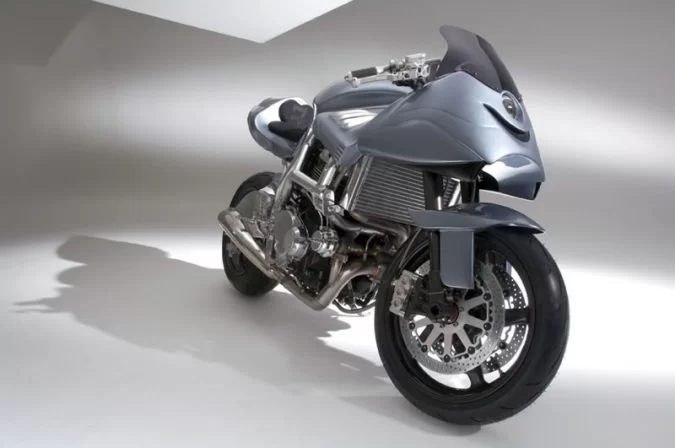 Berry Sheene, a well-known British superbike racer, inspired the name Icon Sheene. Mike Fairholme designed it as a mark of respect for Sheene; Additionally, he was responsible for the painting of Barry Sheene's race helmets. Although there were only 52 of this superbike made, it was of high quality thanks to its Suzuki 1400CC engine and Garret turbocharger. This bike was probably offered at a price of $172,000 due to these specifications, and let's not forget its name.
9. MTT Turbine Streetfighter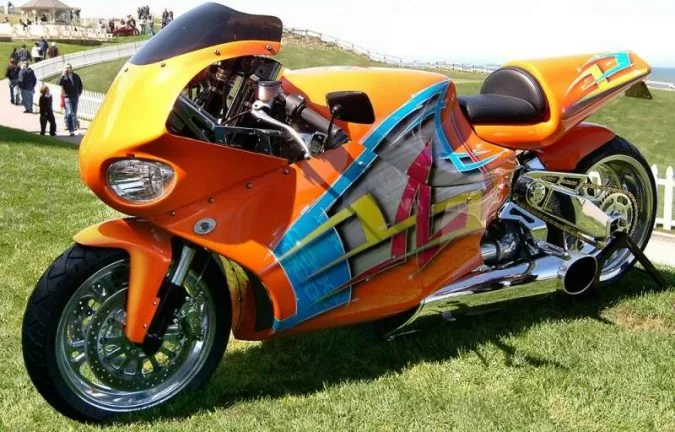 The MTT Turbine Streetfighter is an additional exclusive superbike whose top speed serves as an example; It has set a speed record of nearly 250 miles per hour. Because it has a torque of 576 Newton Meters, it can produce up to 320 horsepower; However, if you want more speed, you can still upgrade it to 420 horsepower and 680 Newton Meters of torque. The Allison turbine engine from Rolls Royce powers the MTT Turbine Streetfighter, which can race on either kerosene or diesel fuel. mtt-turbine-superbike-y2k-wallpaper-1024×768 mtt-y2k-turbine-superbike
8. Suzuki AEM Carbon Fiber Hayabusa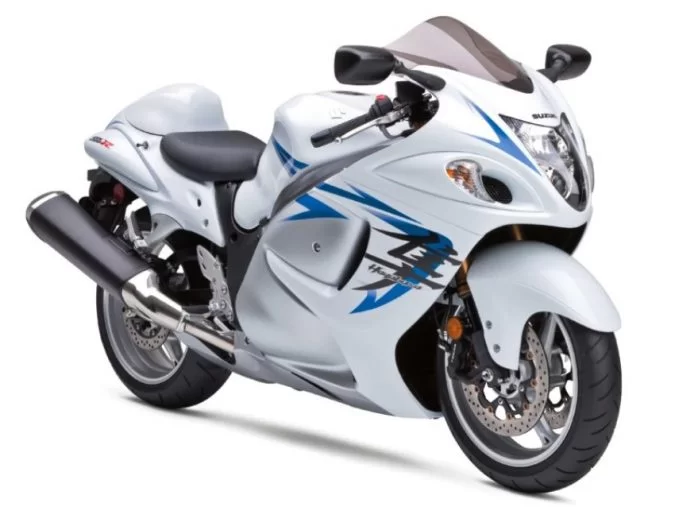 Suzuki collaborated with AEM to develop the exceptional superbike known as the Carbon Fiber Hayabusa. This motorcycle is available for purchase at a price of 175,000 dollars due to its exclusive features. When it was on display at the world's most influential automotive show, the SEMA Show, in Las Vegas in 2008, this exclusive motorcycle became public knowledge for the first time. The fact that only carbon fiber is used in the construction of this extraordinary superbike makes it extremely light. Additionally, this bike's light construction allows the engine to significantly increase its speed, allowing it to reach nearly 190 mph.
7. NCR Macchia Nera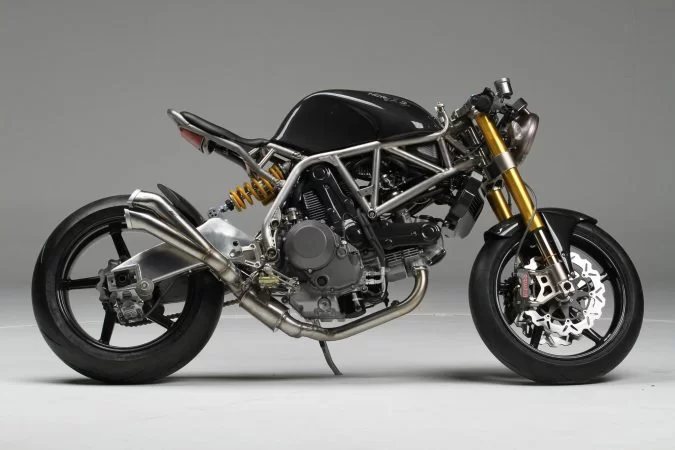 The NCR Macchia Nera is one of the fastest and most luxurious sports bikes. It costs between $160,000 and 200,000 dollars. It is characterized by a six-speed transmission and a full-race Ducati Testastretta 998R engine; It also has 185 horsepower, which lets it reach a top speed of almost 235 miles per hour. Similar to the Hayabusa, the structure of the NCR is made of carbon fiber, making it extremely light; however, the metals are made of aluminum and titanium. It also stands out from other traditional motorcycles because of its distinctive shape.
6. Ducati Desmosedici D16RR NCR M16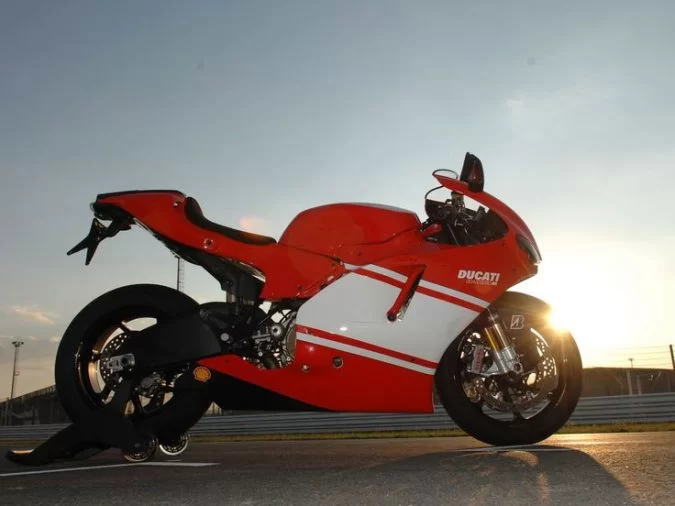 This motorcycle is the product of a partnership between Ducati Desmosedici and NCR. It is available for purchase for $225,000. The Ducati Desmosedici is characterized by a Ducati motor that is capable of 175 horsepower, but it can still be beefed up to provide a horsepower of over 200; NCR would, as usual, give it a boost to rush up to 232,500 dollars. The Ducati Desmosedici costs just 72,500 dollars on its own, but NCR would give it a boost to rush up to 232,500 dollars. furthermore, as the vast majority of the selective bicycles, it is for the most part made of carbon fiber particularly the design, wheels, and gas tank, alongside titanium and aluminum that mortar its different parts.
5. Ecosse Titanium Series FE Ti XX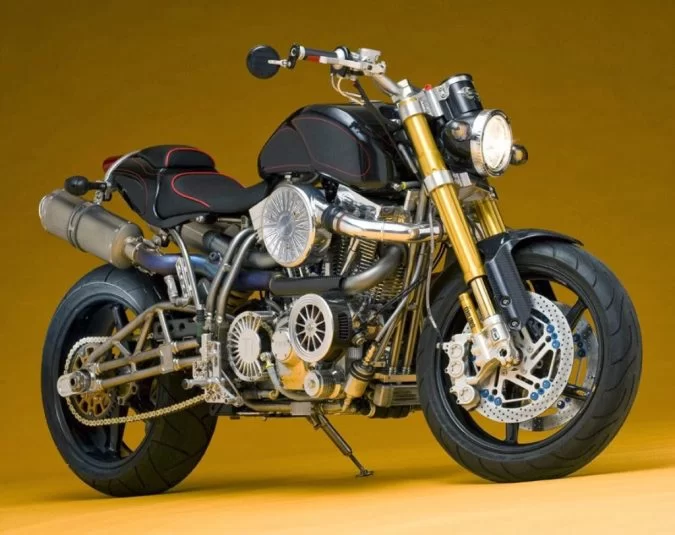 The Ecosse Titanium Series FE Ti XX may not be well-known because there were only ten of them ever produced and it cost 300,000$. This bike was characterized by a 225 horsepower that allows its speed to highly surge. Despite the fact that the bike is undeniably much more expensive after the collaboration with NCR, it is worth the additional 160,000$. The unique benefit of purchasing this bike was receiving a BRM-designed watch with matching serial numbers that correspond to those on the bike's handlebar and plate.

4. Yamaha Roadstar BMS Chopper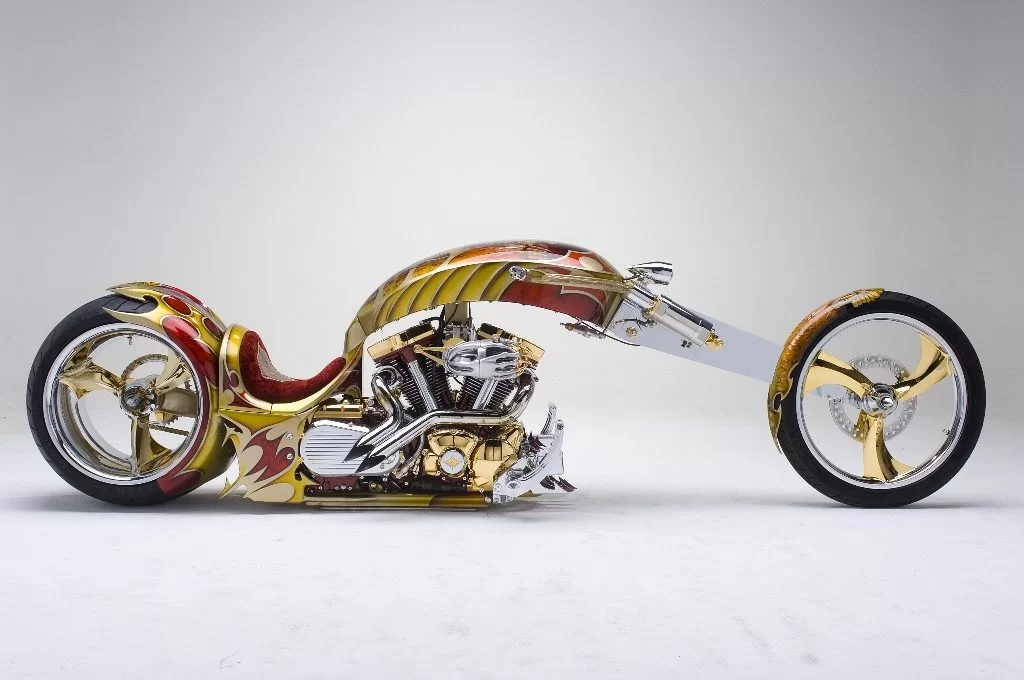 We are all aware that when bikes are of high quality and have elite specifications, their prices rise. However, this is not the only reason why the Yamaha Road Star BMS Chopper costs so much. Yes, this is completely accurate: a bike that costs $50,000 must have more than just exceptional features and high quality; The fact that the Yamaha Road Star BMS Chopper is entirely plated in gold and that the seat is covered in red velvet, which enhances the bike's appearance, is the real reason why it costs half a million dollars.
3.Dodge Tomahawk V10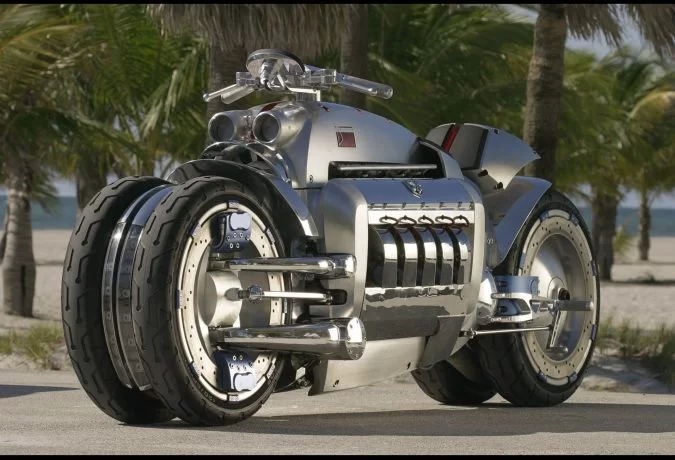 Dodge Viper started the superbike set known as the Dodge Tomahawk, which has a V10 engine. It has up to 500 horsepower, which allows it to reach speeds of nearly 430 miles per hour; Additionally, it has two additional small wheels on both sides, which contribute to the bike's increased stability. With a price tag of 555,000 dollars, the Dodge Tomahawk is the third most expensive sports bike.
2. Harley Davidson Cosmic Starship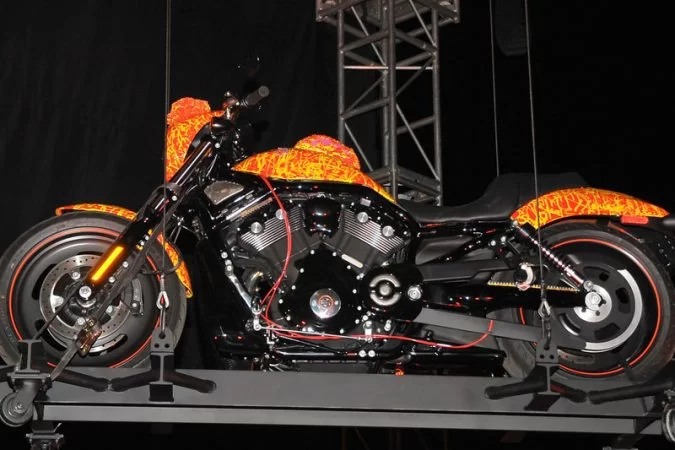 The Cosmic Starship is a Harley Davidson superbike, so it should come as no surprise that it is sold for one million dollars. Because every rider had the option to customize their bike, Harley Davidson has always been the American bikers' favorite brand. The well-known artist Jack Armstrong, who was the owner of this bike, gave it the name Cosmic Starship; He gave it that name because it was painted in extremely vivid colors and had a lot of extreme textures woven into it.
The "Cosmic Starship" Harley Davidson designed by Jack Armstrong was unveiled on October 21, 2010 in Marina Del Rey, California. This is the first and only million-dollar Harley-Davidson in the world. Armstrong was Andy Warhol's disciple, and his paintings sell for $300,000 to $2.5 million.
1. The Ecosse ES1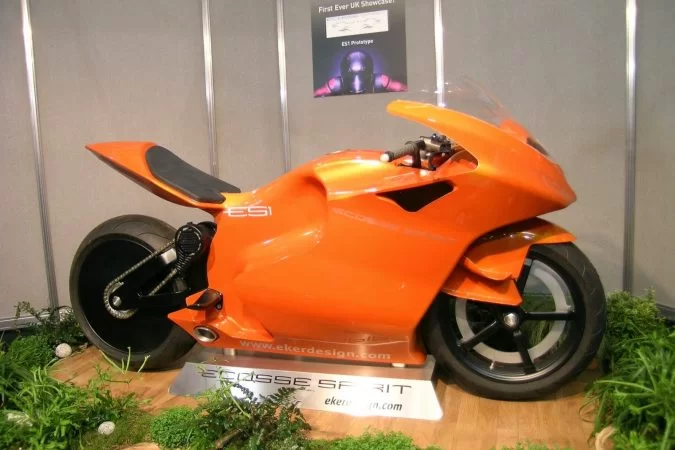 Costs $3.6 million, is the most expensive superbike on this list. This bike stands out from the rest of the sports bikes because it can only be made to order. Ecosse asked the British F1 engineers for help in making this bike, and as you might expect, their first task was to focus on the bike's speed. It has a redesigned IL4 engine that significantly increases speed, enabling the bike to reach nearly 250 miles per hour. Despite its insane cost, it is well worth it