1. Michael Jordan
Michael Jordon is amongst the most prolific scorers in the game's history. He has been unstoppable throughout his career and won the league-scoring crown ten times. Talking about the number of victories, Jordan has won more than anyone in the game. When he guided the Bulls to 72 victories and a championship in 1996, he set a record for most victories in a season that wasn't surpassed for 20 years. Additionally, he has two distinct championship three peat streaks and a perfect 6-0 Finals record.
With accolades such as 6 NBA Titles, 6 MVPs in finals, and 5 session MVPs, he is certainly amongst the greatest of all time. Additionally, his 30.1 points per game is the highest average scored by a player in all-time in NBA.
Michael Jordan's achievements in the game are unmatchable. He was also on the NBA's 75-anniversary team. Both a master at attacking and defense, Micheal played the shooting guard's position. He is undeniably one of the best basketball players the world has ever witnessed.
2. Lebron James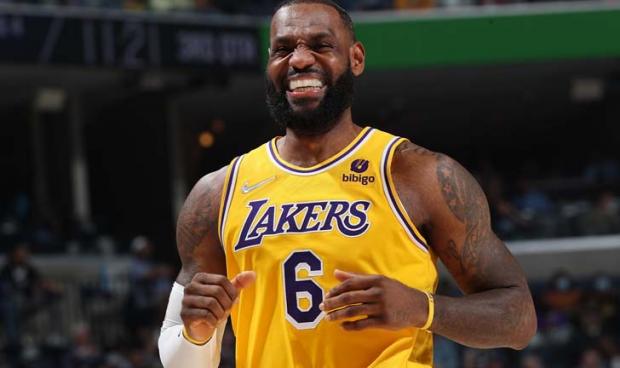 James succeeded Jordan as the most outstanding player when he entered the NBA as "The Chosen One," and he did. Since he entered the NBA at the early age of 18, straight out of high school, he has dominated the league. No other player before LeBron has been able to do what he has. All by himself, he led the shambolic Cleveland Cavaliers of 2007 to the championship game.
Nicknamed King James, Lebron is not just an average NBA player with insane stats and numerous titles, in fact he holds 2 NBA titles, 2 Final MVPs, and 4 season MVPs to his name. In fact, he is one of the greatest players to set foot on the court. He is as agile as top NFL players, even with a gigantic height of 6 foot 9 inches. He has won titles against the Golden State Warriors and the San Antonio Spurs, two of the finest dynasties in the league. James was also named to NBA's 75th-anniversary team and was named to the NBA all-defensive team.
3. Kareem Abdul Jabbar
The NBA legend Kareem Abdul-Jabbar, whose real name is Ferdinand Lewis Alcindor Jr., converted to Islam at 24. His new name means "the noble one, servant of the Almighty." Kareem was a formidable player when he stepped foot on a basketball floor. Kareem has a winning streak of 71 games in high school.
The league's top scorer and all-around player, Kareem, rose to prominence as he dominated his opponents with his trademark "skyhook" stroke. Kareem led his club, Milwaukee Bucks and La Lakers to the Finals ten times throughout his career, earning six championships. In addition, he set a record by winning six MVP trophies. When Kareem retired at 42, he was the player with the most wins (1,074), rebounds (9,394), blocks (3,189), games played (1,560), and points scored (38,387), justifying his spot in the list of 10 best NBA players of all time.
Also Read: Interesting Basketball Facts
4. Magic Johnson
During the 1980s, Earvin "Magic" Johnson Jr. was a mainstay of the NBA. Like his name, his game was not short of "magic." Standing tall at 6 foot 9 inches, Johnson was the tallest and perhaps the most outstanding point guard of all time in the history of the NBA. The Los Angeles Lakers selected him first overall in the 1979 draught. Magic won the NBA championship and the Rookie of the Year award in the same year he was appointed.
His outstanding passing abilities helped the Lakers to win the title 5 times while appearing in the finals 9 times during his 13 seasons with the team.
Johnson has won various awards in his illustrious career, which includes 5 NBA titles, 3 final MVP titles, 3 seasonal MVP titles, 10 all NBA selections, and formed a part of the NBA's 75-anniversary team. He also has an insane 11.2 assists per game.
5. Kobe Bryant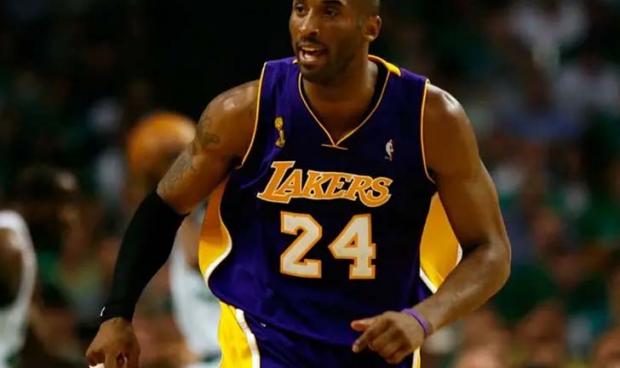 The 2000s were characterized by Kobe "The Black Mamba" Bryant. The Charlotte Hornets selected him with the 13th overall choice in the 1996 NBA Draft right out of high school. The Los Angeles Lakers had negotiated a deal with the Charlotte Hornets the day before to acquire the pick, enabling them to select Bryant. His Lakers rookie deal was worth $3.5 million.
He spent 20 years as an NBA player and amassed five championships, including three straight. Bryant continues to be one of the greatest shooters of all time, having made seven game-tying baskets and seven game-winning shots during his career. Bryant scored 5640 points in 220 playoffs and 695 points in his best playoff in 2009. He also averaged 25.6 points per game.
His jaw-dropping stats are enough to include his name in the list of best basketball players of all time.
6. Shaquille O'Neal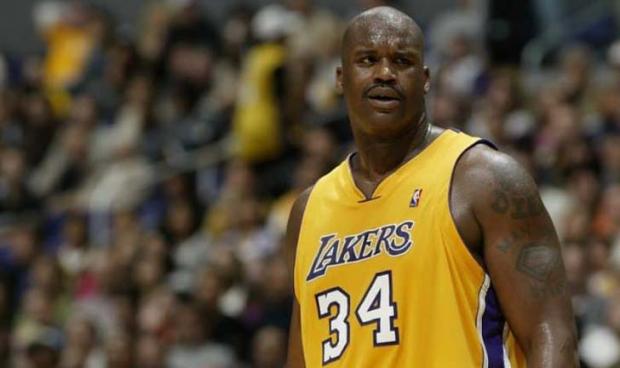 This humongous player with a height of 7-foot-1-inch and 147 kg weight is one of the best players the NBA has ever witnessed. Besides his physical prowess, he is well known for his dunking capabilities. Throughout his career, he humiliates opponent defenders with incredible strength and swift footwork. He has won several accolades, including three final MVPs and the MVP in 2000.
Shaq has also helped the Lakers to win three consecutive NBA titles in 2000, 2001, and 2002. Shaquille O'Neal also has pretty great stats, with 24.3 points per game and 13.9 rebounds per game. O'Neal was nominated in all NBA teams 14 times and was included in three all-defensive team selections, and was a part of the NBA's 75th anniversary. His achievements make him one of the best NBA players ever.
Also Read: List Of 10 Best Golf Players Of All Time
7. Larry Bird
Larry Bird was one of the most dominant players in the history of the NBA, known for his amazing run-ups, game-making, and passing abilities. This NBA superstar had stacked up three back-to-back MVPs of the season. Bird played a crucial role for the Boston Celtics in 1981, 1984, and 1986. He was also named two finals MVPs.
Although his career was cut short due to injuries and spanned only a mere 13 years, he achieved more than what most players accomplished after playing for two decades. He had terrific stats, with 24.3 points per game average and roughly ten rebounds. He had been a member of the NBA all-stars ten times and the defense team 3 times. Larry was also a part of the National basketball team of the USA also known as the dream team consisting of Michael Jordan and Magic Johnson, who won the 1992 Olympics.
8. Wilt Chamberlain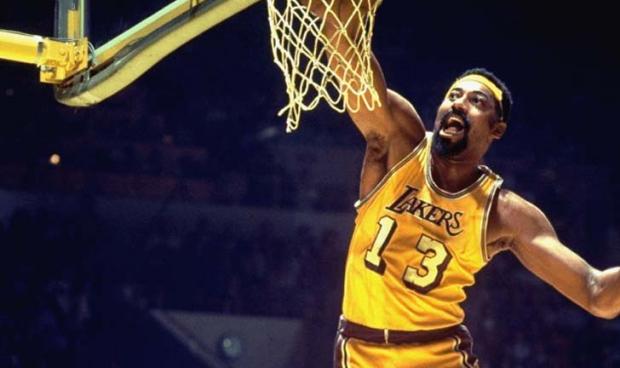 Chamberlain, over seven feet (2.1 meters) tall, was a superb center. He scored 4,029 points, or an average of 50.4 points per game, during his 1961–1962 season to become the first National Basketball Association (NBA) player to accomplish this feat.
Chamberlain completely dominated the court in the '60s. He gathered some worldly stats, such as 100 points in a game in 1962. He also averaged mythical figures of 50.4 points and 25,7 rebounds. Wilt had won 2 NBA titles, one final MVP, and the MVP of 4 seasons. Chamberlain had 23,924 rebounds, which is the most by a player in the NBA. He was also the first person to reach 30,000 points in the NBA. He was also a part of the NBA all-star team 13 times and is unequivocally the one of the best basketball players ever.
9. Tim Duncan
The Big Fundamental, Tim Duncan, was the most extraordinary power forward in the history of the NBA. He was drafted by the San Antonio Spurs with the first overall pick in 1997 and spent his whole 19-year career with the Spurs. Although Duncan wasn't a particularly showy player, he was pretty effective both offensively and defensively. Duncan was able to lead a dynasty that lasted over two decades under the direction of coach Gregg Popovich. He defeated outstanding players like LeBron James twice, Ben Wallace, Jason Kidd, and others to win five championships throughout his career.
Tim Duncan has gained legendary status as a consistent role model for consistency with 3 Final MVPs and 2 MVPs of the season. His talent has helped the San Antonio Spurs to win 4 NBA titles. He is one of the five legendary players who have crossed the 25,000 points and 15,000 rebounds mark. He has good stats of 19.9 points per game and 11.0 rebounds per game in his 251 playoffs. Duncan has been a member of the all-star team 15 times and all 15 times for all NBA and All-Defensive teams. His incredible stats make him one of the best NBA players ever.
Also Read: Best All-Time Thursday Night Football Matches In NFL History
10. Bill Russel
With 11 titles, Bill Russell now holds the record for the most NBA titles. In fact, over his 13 seasons in the NBA, he only failed to win a title twice. Russell also succeeded at other levels, twice taking home the NCAA title in 1955 and 1956. He also helped the USA win a gold medal at the 1956 Summer Olympics. Russell is best recognized for his championships and remembered as one of the best defenders and rebounders in the history of the NBA.
This defensive genius who played in the '60s was one of the most skillful blockers, and an unreal winner with 11 title wins in his 13 seasons. He had an average of 8 to 12 blocks per game, a total of 21,620 rebounds throughout his career, and an astonishing 22.5 rebounds per game. His mastery at on-one-on-one duels made him feared by his opponents and helped Celtic warriors to win the accolades. Russell has 5 MVP awards to his name and has been elected to the all-NBA team 12 times.
This concludes our list of the top 10 NBA players of all time. The list is more complex than achievements and stats. Given the numerous legends associated with the game over the years, there may be varied opinions on the list.
All the top players in our list have shown exceptional skills at their game and have set benchmarks for excellence. A few honorable mentions who are also amongst the top basketball players are Hakeem Olajuwon, Kevin Durant, Steph Curry, Oscar Robertson, Charles Barkley, Kevin Garnett, Julius Erving, and many more.