David Ben • 18:19 – 28.03.2023
Ex-NBA players dominate the top 10 richest sportsmen in the world list with only one footballer making the cut.
Over the years, professional athletes have managed to rack in millions of dollars summing up to a fortune from plying their trade in whatever sports they find themselves in.
These professional sportsmen have also been listed among the richest people in the world, courtesy of mouth-watering deals and incredible salaries.
In this article, Pulse Sports reviews the top 10 richest athletes in the world in 2023 and their net worth.
But who is the richest athlete in the world in 2023?
Who is the richest sportsman in the world in 2023?
As of March 2023, Vince McMahon is the richest sportsman in the world.
The WWE Chairman has an estimated net worth of $2.8 billion, making him the richest sportsperson in the world.
Who are the Top 10 richest athletes in the world in 2023?
Below, is the list of the Top 10 richest athletes in the world, as of March 2023, as per combined figures from Forbes and WealthyGorilla.
10. Lionel Messi (Net Worth) – $600 million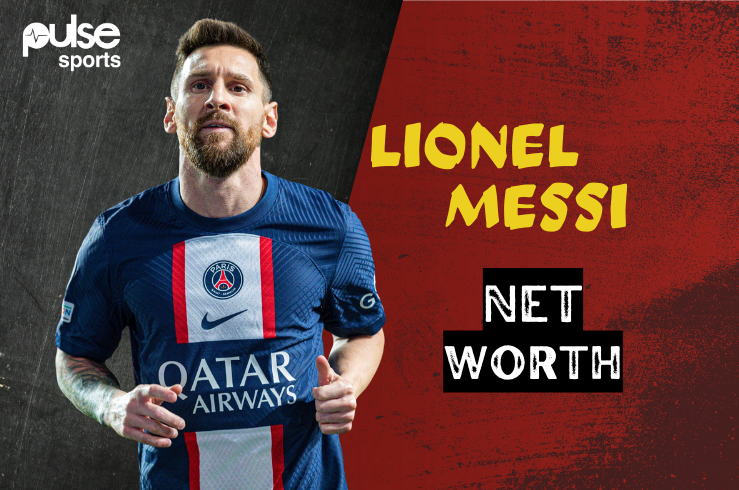 Lionel Messi is an Argentinian footballer widely regarded as the greatest player of the modern football age.
He is known for his goal-scoring records and his immaculate ability to dribble the ball past opponents.
The 35-year-old mercurial playmaker currently represents Ligue 1 club Paris Saint Germain, although his future at the club is currently shrouded in doubt.
Messi has won a record seven Ballon d'Or awards, a record six European Golden Shoes, and in 2020 was named to the Ballon d'Or Dream Team.
Prior to his controversial exit in 2021, he had spent his entire professional career with Catalan club Barcelona, where he won a club-record 35 trophies, including 10 La Liga titles, seven Copa del Rey titles and four UEFA Champions Leagues.
With the Argentina national team, he won the 2021 Copa América and most recently the 2022 FIFA World Cup.
Messi holds the records for most goals in La Liga (474), most hat-tricks in La Liga (36) and the UEFA Champions League (eight), and most assists in La Liga (192) and the Copa América (17).
He also has the most international goals by a South American male footballer.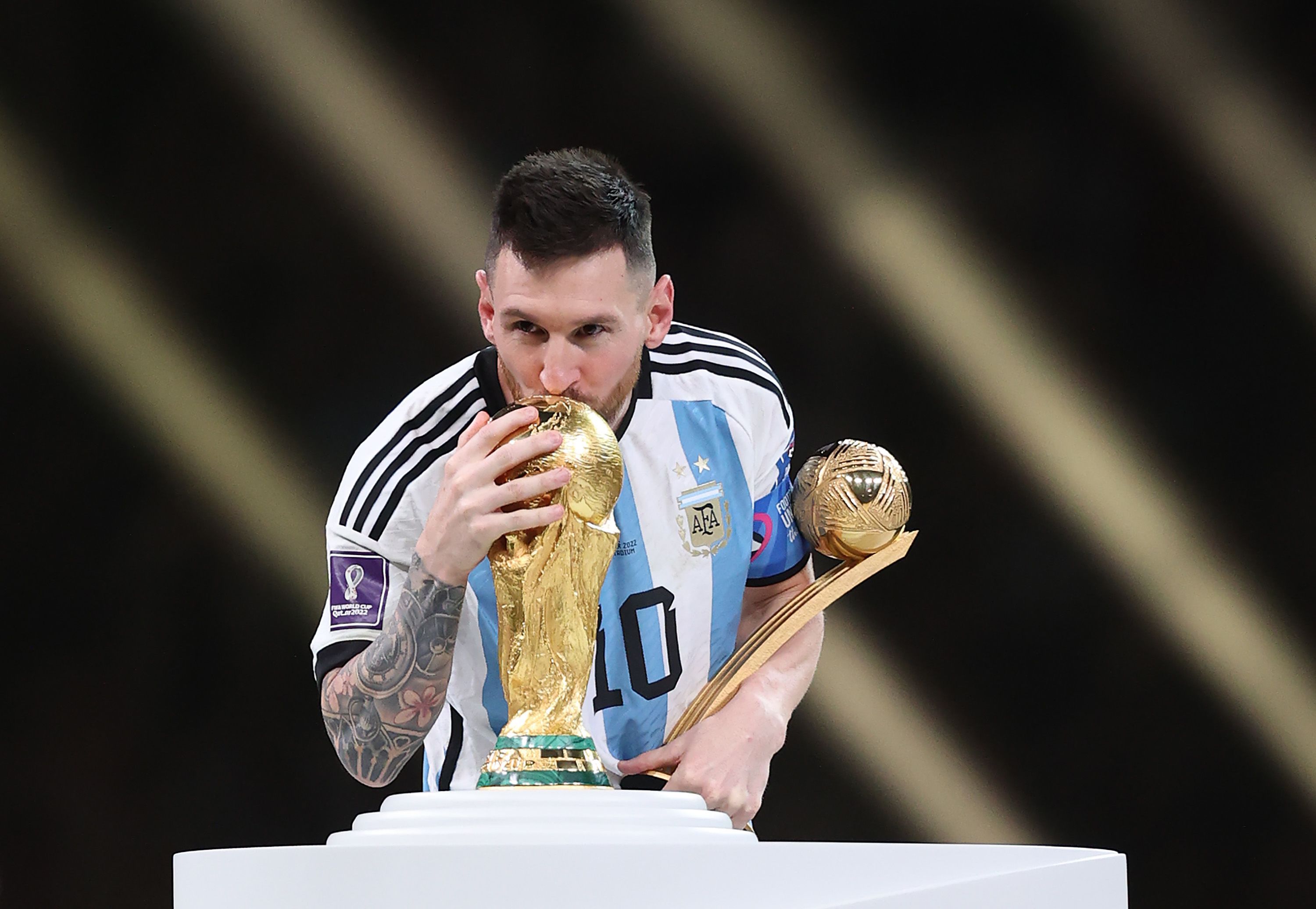 Messi has scored over 800 senior career goals for club and country and has the most goals by a player for a single club (672).
Outside of football, Messi enjoys living a relatively private life.
A Ferrari F430 Spider, a Maserati GranTurismo MC Stradale, and an Audi R8 Spyder, all worth hundreds of thousands of dollars, are amongst his collection of automobiles.
Messi is rumoured to have bought the most expensive car ever, a 1957 Ferrari 335 Sport Spider Scaglietti, at auction for $37 million.
Messi's prime piece of real estate is an old home 16 miles outside Barcelona, in the town of Castelldefels, which has a view of the Catalan mountains.
He also owns a one-zero eco house that is designed and custom-built by Luis Garrido.
Messi has spent $2,000,000 just on renovation for his home.
The Albiceleste captain enjoys travelling by his private jet.
The jet includes a kitchen, two bathrooms, and 16 seats that can be folded into beds.
The jet is valued at $15 million, and during the summer, Messi travels around with his family on a yacht which can cost $50,000 per week.
In addition to his hefty salary and bonuses, much of his income derives from endorsements.
Messi's main sponsor since 2006 is the sportswear company Adidas.
As Barcelona's leading youth prospect, he had been signed with Nike since the age of 14 but transferred to Adidas after they successfully won the claim to his image rights in court.
Over time, Messi established himself as their leading brand endorser, and from 2008, he had a long-running signature collection of Adidas F50 boots.
In 2015, he became the first footballer to receive his own sub-brand of Adidas boots, the Adidas Messi.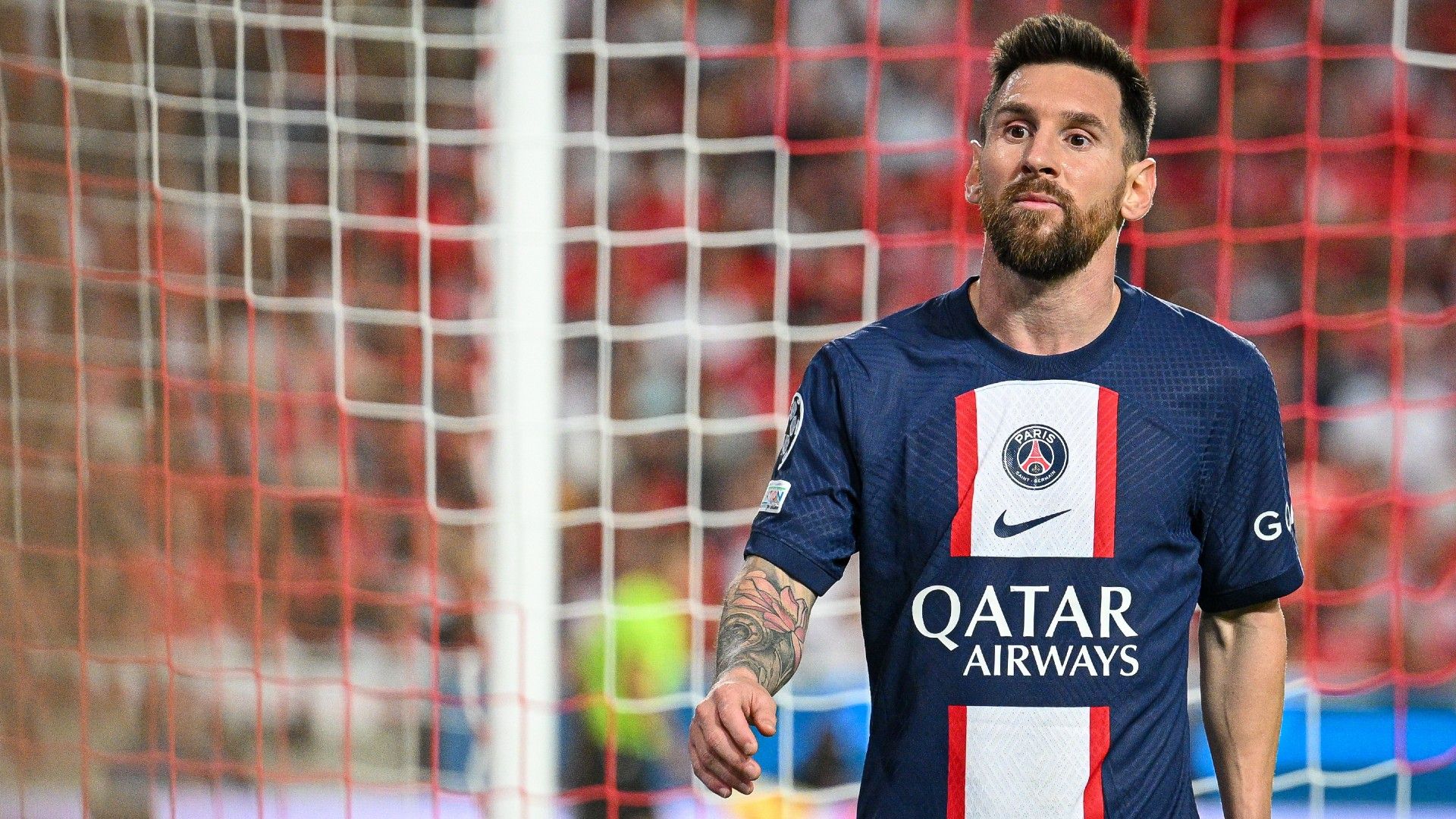 At the start of his career, Messi mainly held sponsorship contracts with companies that employ sports-oriented marketing, such as Adidas, Pepsi, and Japanese video game company Konami.
But from 2010, his marketing appeal widened, due to his increased achievements as a player, leading to long-term endorsement deals with luxury brands Dolce & Gabbana and Audemars Piguet.
Messi is also a global brand ambassador for Gillette, Turkish Airlines, Ooredoo, and Tata Motors, among other companies.
He was the face of Konami's video game series Pro Evolution Soccer, appearing on the covers of PES 2009, PES 2010, PES 2011 and PES 2020.
He subsequently signed with rival company EA Sports to become the face of their video game series FIFA and has since appeared on four consecutive covers from FIFA 13 to FIFA 16.
Messi also has an incredible fanbase on social media.
Messi's Facebook page has over 113 million followers, the second highest for a sportsperson after Cristiano Ronaldo.
He also has over 430 million Instagram followers, the second highest for an individual and sportsperson after Cristiano Ronaldo.
His iconic 2022 FIFA World Cup celebration post from 18 December 2022 is the most-liked post on Instagram with over 75 million likes.
In June 2021, Messi signed a five-year deal to become an ambassador for the Hard Rock Cafe brand.
And in May 2022, Messi was unveiled as Saudi Arabia's tourism ambassador.
As of March 2023, Lionel Messi has a net worth of $600 Million dollars, making him the 2nd richest footballer in the world.
9. Junior Bridgeman (Net Worth) – $600 million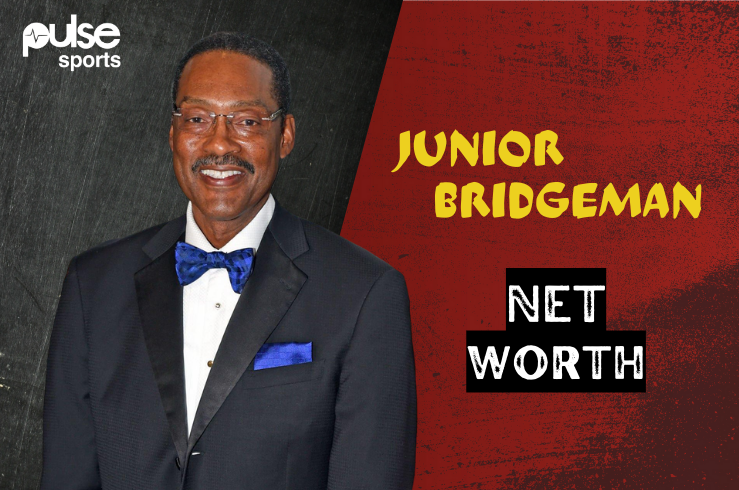 Ulysses Lee "Junior" Bridgeman is an American businessman and former professional basketball player.
Bridgeman played in the National Basketball League (NBA) for twelve years from 1975 until 1987, beginning with the Milwaukee Bucks.
After retiring from the NBA, Bridgeman invested in the franchise and eventually owned over 100 various Wendy's and Chili's restaurants, before selling in 2016.
As President and CEO of Bridgeman Foods Inc, in 2017, Bridgeman became a bottler for The Coca-Cola Company, and in 2018, he signed a letter of intent to buy bottling operations in Canada. In December 2020, Bridgeman, via Bridgeman Sports and Media, bought magazines Ebony and Jet for $14 million after the magazines had declared bankruptcy earlier in the year.
Despite never making more than $350,000 a season during his NBA career, Bridgeman is one of the richest former NBA players of his generation.
As of March 2023, Bridgeman has a net worth of over $600 million, making him one of the richest athletes in the world in 2023.
8. Eddie Jordan (Net Worth) – $600 million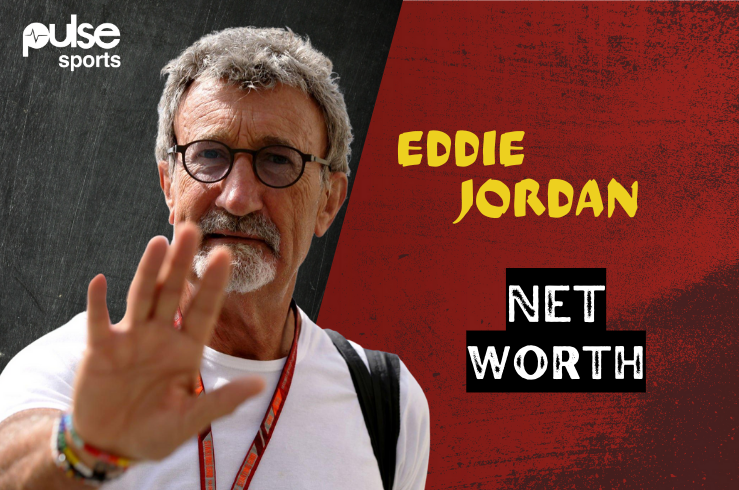 Edmund Patrick Jordan is an Irish businessman, television personality and former motorsport team owner. Born in Dublin, Jordan worked first at the Bank of Ireland.
Jordan won the Irish Kart Championship in 1971 and moved to Formula Ford in 1974.
He was the founder and owner of Jordan Grand Prix, a Formula One constructor which operated from 1991 to 2005.
Jordan was the chief analyst for Formula One coverage on the BBC from 2009 to 2015 before joining Channel 4 after BBC pulled out in 2016.
Jordan founded Jordan Grand Prix in 1991 with Anderson as Chief Designer.
The team quickly gained its respect and punched above their weight on a number of occasions during the season.
Jordan has or has had considerable business interests in oil, motor racing, sports, property, gaming, entertainment, and the health and fitness industries.
He was a shareholder in Scottish league giants Celtic Football Club.
He is an investor in Kinmont Advisory (a corporate advisory business) and a partner in hedge fund, Clareville Capital.
In 2018, Jordan assisted in the successful bid by his long-time friend Richard Hadidas to acquire Oyster Yachts.
Jordan served as a director on the board until 2021, when he then became the brand ambassador for the luxury yacht builder.
Jordan has also invested in property, both commercial real estate (which included Bunbury Holdings), as well as residential developments and investments.
He also owns land which houses a PGA golf course, and has also invested in a land bank in Bulgaria.
Jordan has invested a lot in the gaming space, with investments in Entain, Scientific Games and Evolution, among others.
In November 2021, it emerged that Jordan and Keith O'Loughlin were behind a bid by JKO to acquire gambling software development company Playtech PLC for a rumoured £3 billion.
However, in January 2022, JKO signalled they would not proceed with a formal offer for the company.
He also has business interests that include Ready Room (South Africa), Tosca, Valeo Foods, Jarvis Hotels, Debrett's, Zwift, Apex, Coople (Recruitment) and Docplanner, Spring Studios, George & Dragon (a PR and Marketing agency) and Ceiba (a healthcare tech company).
As of March 2023, Eddie Jordan has an estimated net worth of $600 million, and is one of the richest sportsperson in the world.
7. Magic Johnson (Net Worth) – $620 million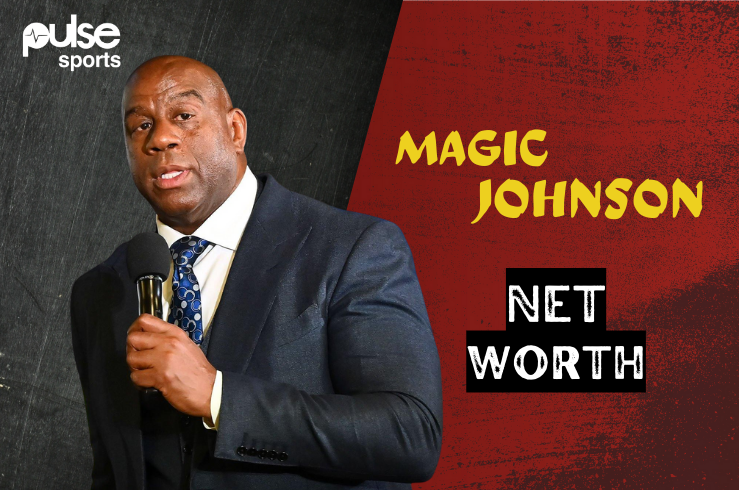 Earvin "Magic" Johnson Jr. is an American former professional basketball player.
He is often regarded as the greatest point guard of all-time.
Johnson played 13 seasons in the National Basketball Association (NBA).
After winning a national championship with Michigan State in 1979, Johnson was selected first overall in the 1979 NBA draft by the Los Angeles Lakers, leading the team to five NBA championships during their Showtime era.
Johnson retired abruptly in 1991 after announcing that he had contracted HIV, but returned to play in the 1992 All-Star Game, winning the All-Star MVP Award.
Following protests from his fellow players, he retired again for four years, but returned in 1996, at age 36, to play 32 games for the Lakers before retiring for the third and final time.
Johnson's career achievements include three NBA MVP Awards, three NBA Finals Most Valuable Player Awards, nine NBA Finals appearances, 12 All-Star games, and nine All-NBA First Team selections.
He led the league in regular-season assists four times, and is the NBA's all-time leader in average assists per game in both the regular season (11.19 assists per game) and the playoffs (12.35 assists per game).
He also holds the record for most career assists in the playoffs.
Johnson was honoured as one of the 50 Greatest Players in NBA History in 1996 and selected to the NBA 75th Anniversary Team in 2021.
Since his retirement, Johnson has been an advocate for HIV/AIDS prevention, as well as an entrepreneur, philanthropist, broadcaster and motivational speaker.
Johnson has numerous business interests and was a part-owner of the Lakers for several years, as well as being the team's president of basketball operations from 2017 to 2019.
He is also part of a group of investors that purchased the Los Angeles Dodgers in 2012 and the Los Angeles Sparks in 2014, and was part of the ownership group that established Los Angeles F.C. (LAFC) of Major League Soccer (MLS) in 2017.
During Johnson's ownership of these teams, the Sparks won the 2016 WNBA championship, the Dodgers won the 2020 World Series, and LAFC won the 2022 MLS Cup.
Combining his playing career and sports ownership career, Johnson has 10 NBA championships, five each as a player and later as a minority owner of the Lakers.
He is an investor for aXiomatic eSports, the ownership company of Team Liquid.
The Johnson-led group, which also includes movie executive Peter Guber, paid $2 billion for the Dodgers, the largest amount paid for a professional sports team.
While Johnson is considered the leader of the ownership group, the controlling owner is Mark Walter, chief executive officer for Guggenheim Partners. Peter Guber, who is the co-owner of the Golden State Warriors, owns a small stake in the Dodgers along with Johnson.
As of March 2023, Magic Johnson has an estimated net worth of $620 million, making him one of the richest sportsperson in the world in 2023.
6. LeBron James (Net Worth) – $1 billion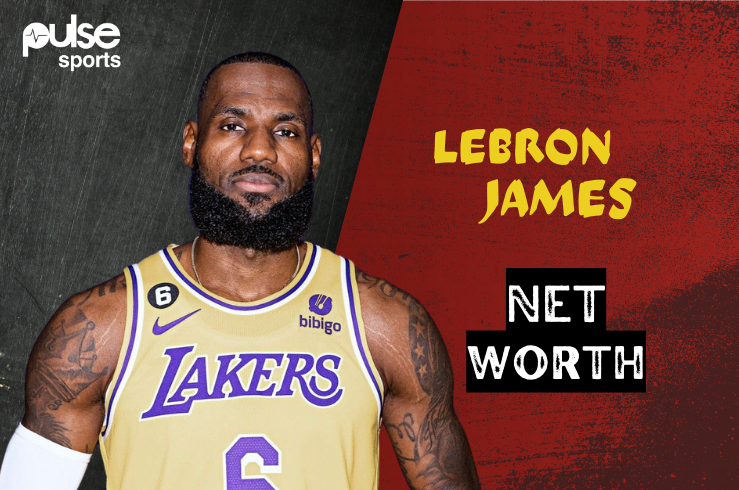 LeBron Raymone James is an American professional basketball player for the Los Angeles Lakers in the National Basketball Association (NBA).
Nicknamed "King James", he is considered to be one of the greatest basketball players in history and is often compared to Michael Jordan in debates over the greatest basketball player of all time.
James is the all-time leading scorer in NBA history and ranks fourth in career assists.
He has won four NBA championships (two with the Miami Heat, one each with the Lakers and Cleveland Cavaliers), and has competed in 10 NBA Finals.
He has four MVP awards, four Finals MVP awards, and two Olympic gold medals.
He has been named an All-Star 19 times, selected to the All-NBA Team 18 times (including 13 First Team selections) and the All-Defensive Team six times, and was a runner-up for the NBA Defensive Player of the Year Award twice in his career.
LeBron James is the first player in NBA history to accumulate $1 billion in earnings as an active player.
On February 7, 2023, James surpassed Kareem Abdul-Jabbar to become the all-time leading scorer in NBA history.
Off the court, James has accumulated more wealth and fame from numerous endorsement contracts.
He has been featured in books, documentaries and television commercials.
James has been a part-owner of Premier League club Liverpool since 2011 and has won 19 ESPY Awards, also starring in the sports film Space Jam: A New Legacy (2021).
James has signed numerous endorsement contracts; some of the companies that he has done business with are Audemars Piguet, Beats by Dre,Coca-Cola, Dunkin' Brands, McDonald's, Nike and State Farm.
Coming out of high school, he was the target of a three-way bidding war among Nike, Reebok, and Adidas.
The 38-year-old eventually signed with Nike for approximately $90 million.
His signature shoes have performed well for Nike.
In 2021, James joined Fenway Sports Group as a partner, making him a part-owner of the Boston Red Sox, New England Sports Network, RFK Racing, and Premier League club Liverpool F.C.
In August 2022, James and Canadian rapper Drake became part owners of Italian football club A.C. Milan.
James is also a part owner of the Pittsburgh Penguins of the National Hockey League (NHL).
As of 2023, James is the most-followed basketball player on Instagram with over 149 million followers.
As of March 2023, LeBron James boasts a staggering net worth of $1 billion, making him one of the richest athletes in the world in 2023.
5. Tiger Woods (Net Worth) – $1.1 billion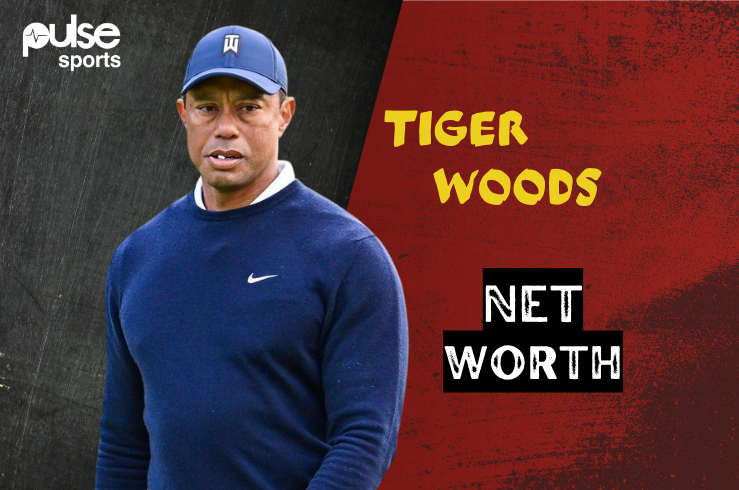 Tiger Woods is an American professional golfer and is widely regarded as one of the greatest golfers of all time and is one of the most famous athletes in modern history.
He is tied for first in PGA Tour wins, ranks second in men's major championships, and holds numerous golf records.
He is also an inductee of the World Golf Hall of Fame.
Woods has won 15 professional major golf championships (trailing only Jack Nicklaus, who leads with 18) and 82 PGA Tour events (tied for first all-time with Sam Snead).
Woods leads all active golfers in career major wins and career PGA Tour wins.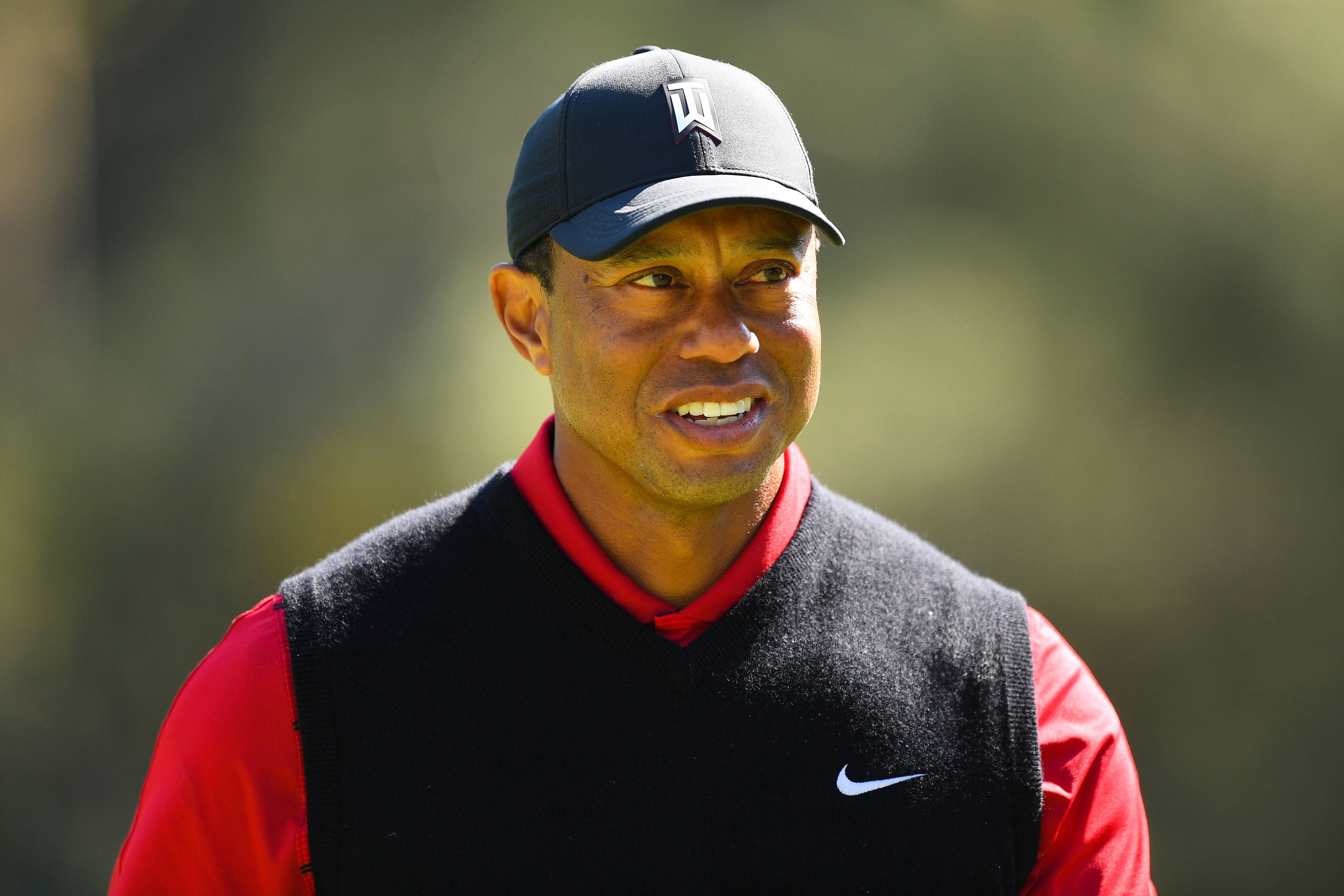 He has won 18 World Golf Championships.
He was also part of the American winning team for the 1999 Ryder Cup.
In May 2019, Woods was awarded the Presidential Medal of Freedom by Donald Trump, becoming the fourth golfer to receive the honour.
During the first decade of his professional career, Woods was the world's most marketable athlete.
Shortly after his 21st birthday in 1996, he signed endorsement deals with numerous companies, including General Motors, Titleist, General Mills, American Express, Accenture, and Nike.
In 2000, he signed a 5-year, $105 million contract extension with Nike, which was the largest endorsement package signed by a professional athlete at the time.
Woods also endorsed the Tiger Woods PGA Tour series of video games, and has done so since 1999.
In 2006, he signed a six-year contract with Electronic Arts, the series' publisher.
In February 2007, Woods was among the ambassadors for the "Gillette Champions" marketing campaign.
In late 2016, he would add Monster Energy as his primary bag sponsor, replacing MusclePharm.
As of 2017, Woods was considered to be the highest-paid golfer in the world, and in 2022, Woods was the first golfer to have a net worth over $1 billion.
Tiger Woods is also one of the highest-paid athletes in the world on a yearly basis, and as of March 2023, he has an estimated net worth of $1.1 billion, placing him among the richest athletes in the world list.
4. Anna Kasprzak (Net Worth) – $1.3 billion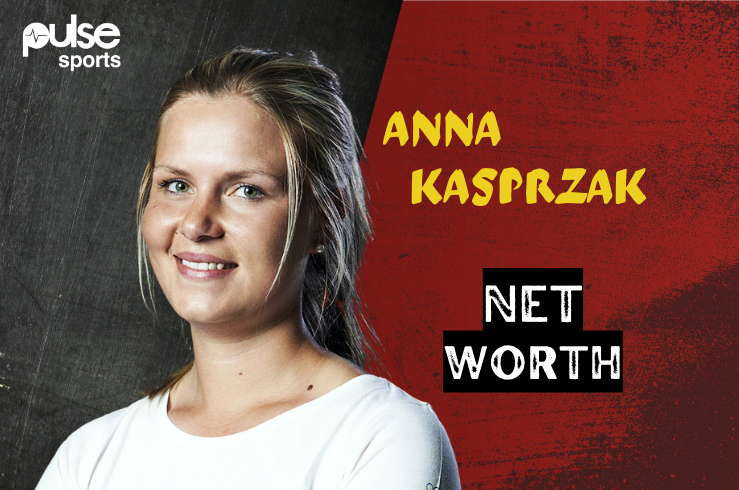 Anna Kasprzak is a Danish dressage rider widely regarded as one of the best dressage riders of all time.
She represented Denmark at two Summer Olympics (in 2012 and 2016).
Her best Olympic result came in 2012 when she placed 4th with a Danish team in the team competition. Meanwhile, her best individual Olympic result is 14th place achieved in 2016.
Kasprzak represented Denmark at 2014 World Equestrian Games held in Normandy, France and at two European Dressage Championships (in 2013 and 2015).
She finished 4th with Danish team at the 2013 Europeans held in Herning, Denmark. She also competed at two editions of Dressage World Cup finals (in 2013 and 2016), where she finished 8th and 5th, respectively.
Anna is the daughter of Hanni Toosbuy Kasprzak is the owner and CEO of the Danish shoe brand ECCO.
As of March 2023, Anna Kasprzak's net worth is estimated to be $1.3 billion, making her one of the richest athletes in the world.
3. Ion Țiriac (Net Worth) – $2 billion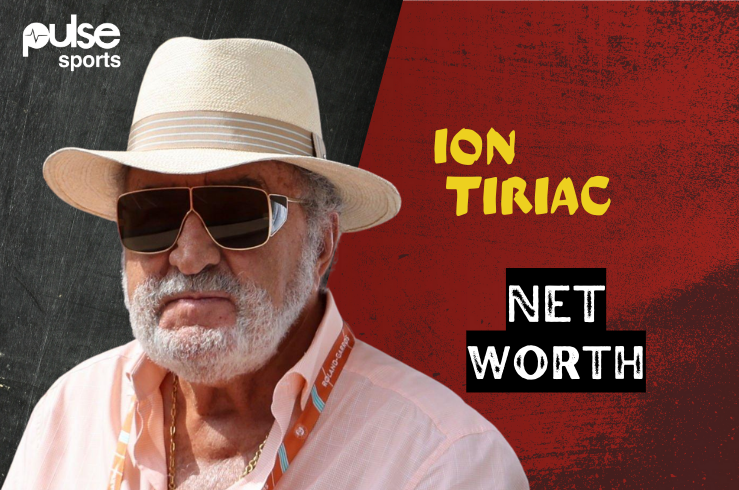 Ion Țiriac also known as the "Brașov Bulldozer", is a Romanian businessman and former professional tennis and ice hockey player.'
He has been president of the Romanian Tennis Federation.
Tiriac is a former singles top 10 players on the ATP Tour, and was the winner of one grand slam title, the 1970 French Open in men's doubles.
Țiriac was the first man to play against a woman and defeat her, in a sanctioned tennis tournament (against Abigail Maynard, in 1975).
The highlight of his ice hockey career was participating as a defenseman in the Romanian national team at the 1964 Winter Olympics.
Ion Țiriac became the first Romanian to enter Forbes' List of billionaires in the 2007 Forbes rankings, ranking 840th in the world.
His wealth was estimated at $1.0 billion as of 2010, according to the magazine.
In 2018, Ion Țiriac ranked #1867 on the Forbes World's Billionaires list, with wealth listed at US$1.2 billion.
Tiriac has also previously stated that he owns every Ferrari, Mercedes, Jaguar and Porsche car that has been released.
As of March 2023, Ion Țiriac has an estimated net worth of $2 billion, making him one of the richest athletes in the world.
2. Michael Jordan (Net Worth) – $2 billion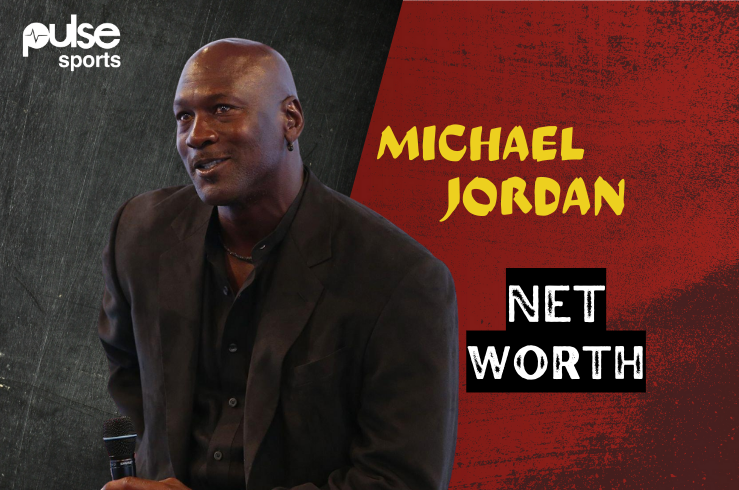 Michael Jeffrey Jordan popularly known by his initials 'MJ', is an American former professional basketball player and businessman, widely regarded as the greatest basketball player in history.
His biography on the official National Basketball Association (NBA) website states: "By acclamation, Michael Jordan is the greatest basketball player of all time."
Michael Jordan played for fifteen seasons in the NBA, winning six NBA championships with the Chicago Bulls.
Jordan is the principal owner and chairman of the Charlotte Hornets of the NBA and of 23XI Racing in the NASCAR Cup Series.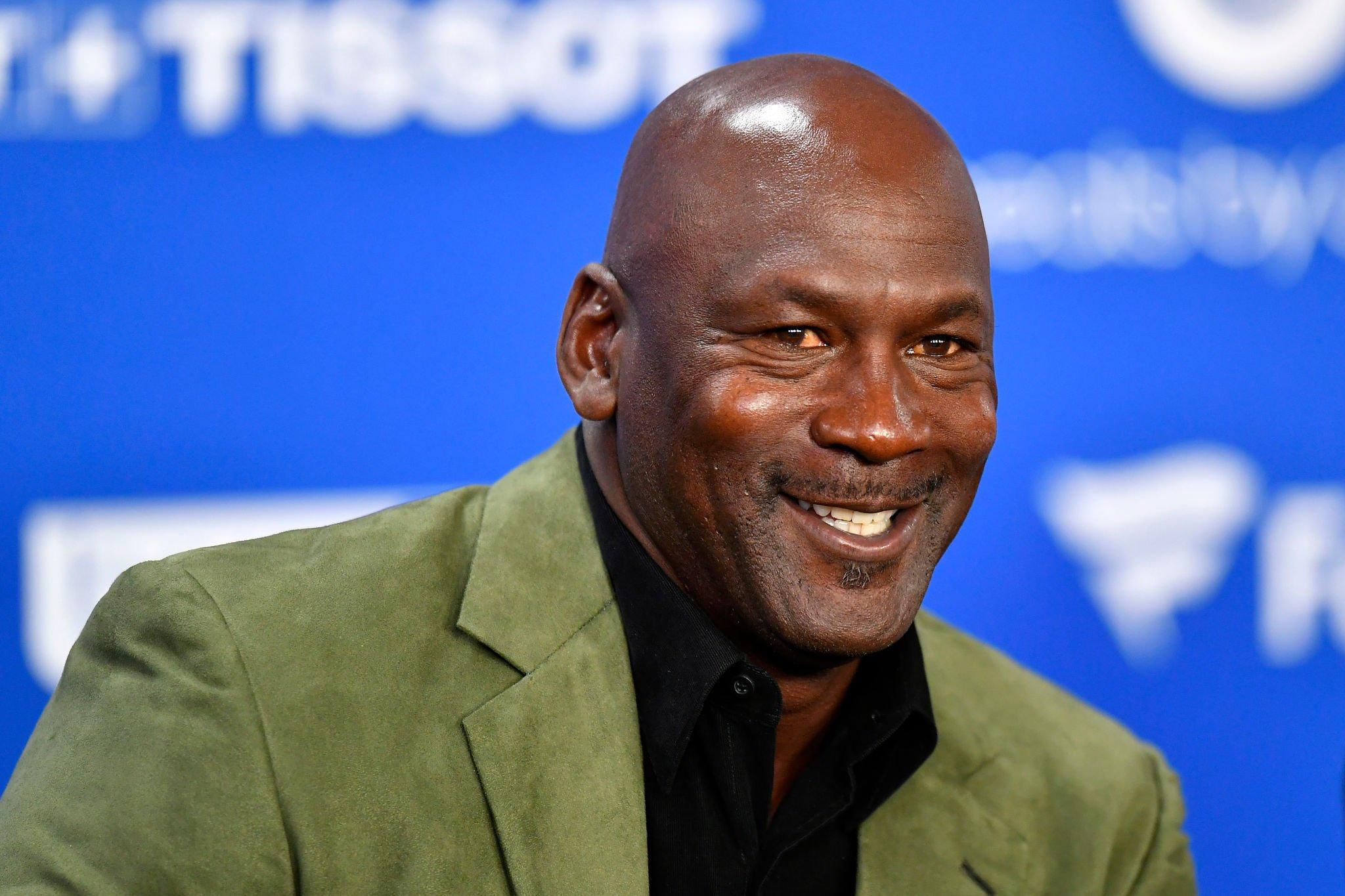 He was integral in popularizing the basketball sport and the NBA around the world in the 1980s and 1990s, becoming a global cultural icon.
Jordan was known for his incredible leaping ability, demonstrated by performing slam dunks from the free-throw line in Slam Dunk Contests.
Those dunks earned him the nicknames "Air Jordan" and "His Airness".
Jordan won his first NBA title with the Bulls in 1991, and followed that achievement with titles in 1992 and 1993, securing a three-peat.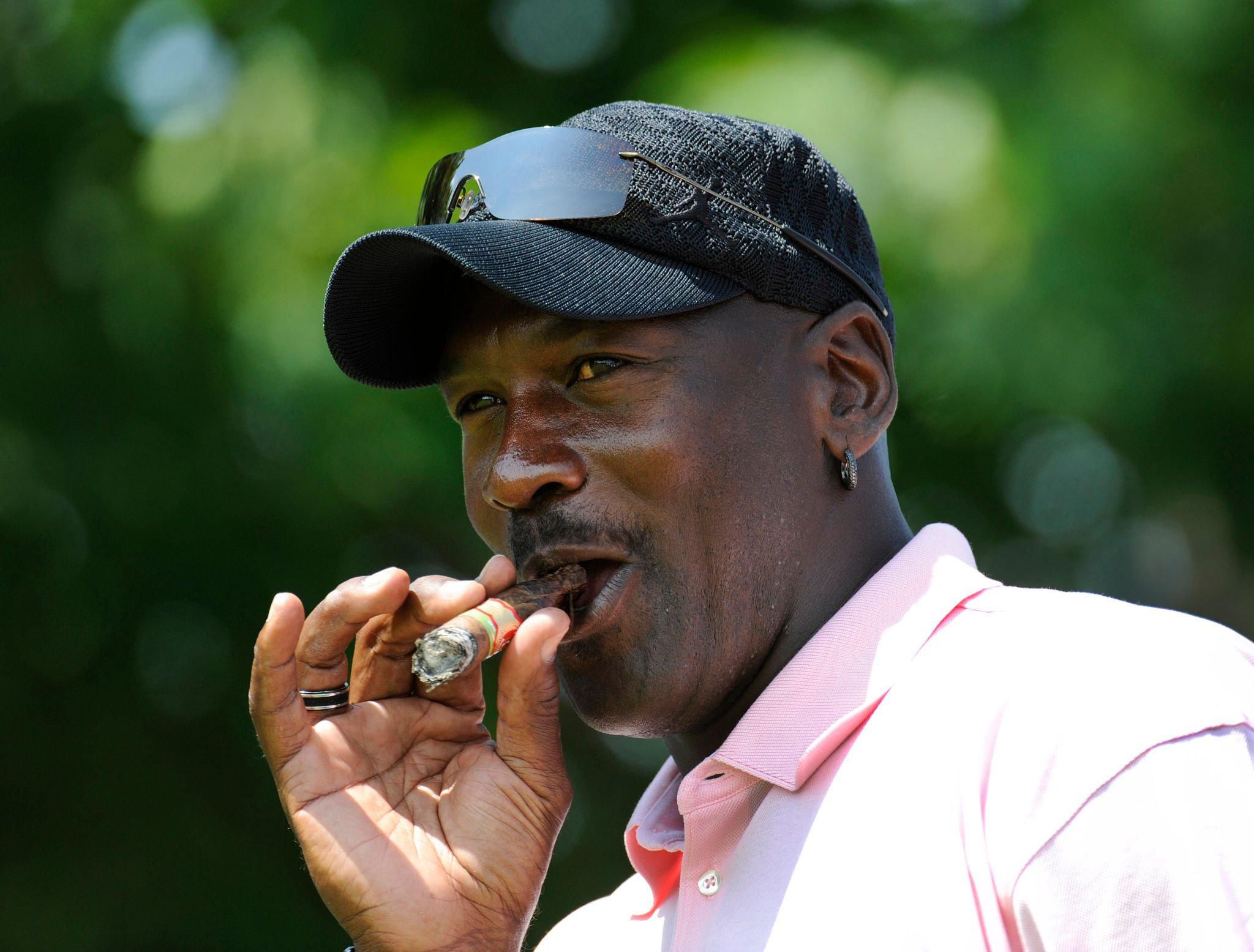 Jordan abruptly retired from basketball before the 1993–94 NBA season to play Minor League Baseball but returned to the Bulls in March 1995 and led them to three more championships in 1996, 1997, and 1998, as well as a then-record 72 regular season wins in the 1995–96 NBA season.
Jordan's individual accolades and accomplishments include six NBA Finals Most Valuable Player (MVP) awards, 10 NBA scoring titles (both all-time records), five NBA MVP awards, 10 All-NBA First Team designations, nine All-Defensive First Team honours, 14 NBA All-Star Game selections, three NBA All-Star Game MVP awards, three NBA steals titles, and the 1988 NBA Defensive Player of the Year Award.
Michael Jordan holds the NBA records for career regular season scoring average (30.12 points per game) and career playoff scoring average (33.4 points per game).
Jordan was twice inducted into the Naismith Memorial Basketball Hall of Fame, once in 2009 for his individual career, and again in 2010 as part of the 1992 United States men's Olympic basketball team ("The Dream Team").
He later became a member of the United States Olympic Hall of Fame in 2009, a member of the North Carolina Sports Hall of Fame in 2010, and an individual member of the FIBA Hall of Fame in 2015 and a "Dream Team" member in 2017.
Michael Jordan is, without a doubt, one of the most effectively marketed athletes of his generation.
He fueled the success of Nike's Air Jordan sneakers, which were introduced in 1984 and remain popular till the present day.
He is also popular for featuring in the 1996 animated-comedy movie Space Jam.
In 2016, Jordan became the first billionaire player in NBA history.
In the same year, President Barack Obama awarded him the Presidential Medal of Freedom.
As of March 2023, Michael Jordan's net worth is estimated at $2.2 billion, making him the second richest sportsman in the world.
1. Vince McMahon (Net Worth) – $2.8 billion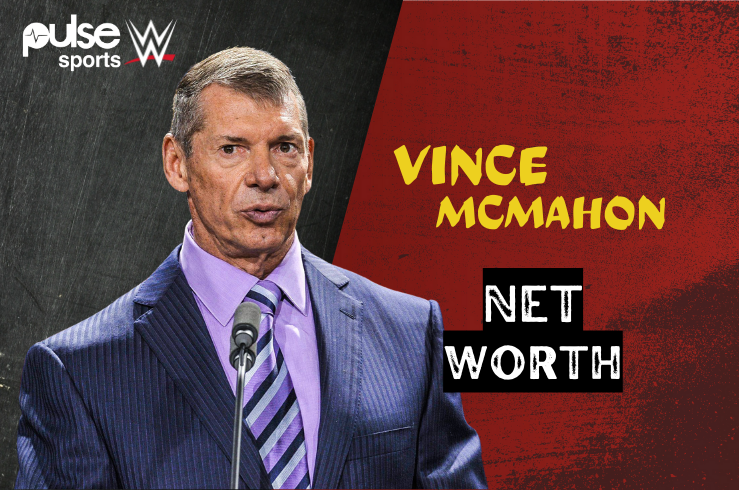 Taking top spot on this rich-list is the CEO and majority shareholder of the WWE, Vince McMahon.
Vince is a former professional wrestler that's used his wrestling status to move into several different industries.
He is a commentator, promoter, and film producer, with an estimated net worth of $2.8 billion.
Vince who is currently the richest wrestler in the world owns roughly 57% of WWE's Class A common stock, which tripled to $90 per stock in October 2018.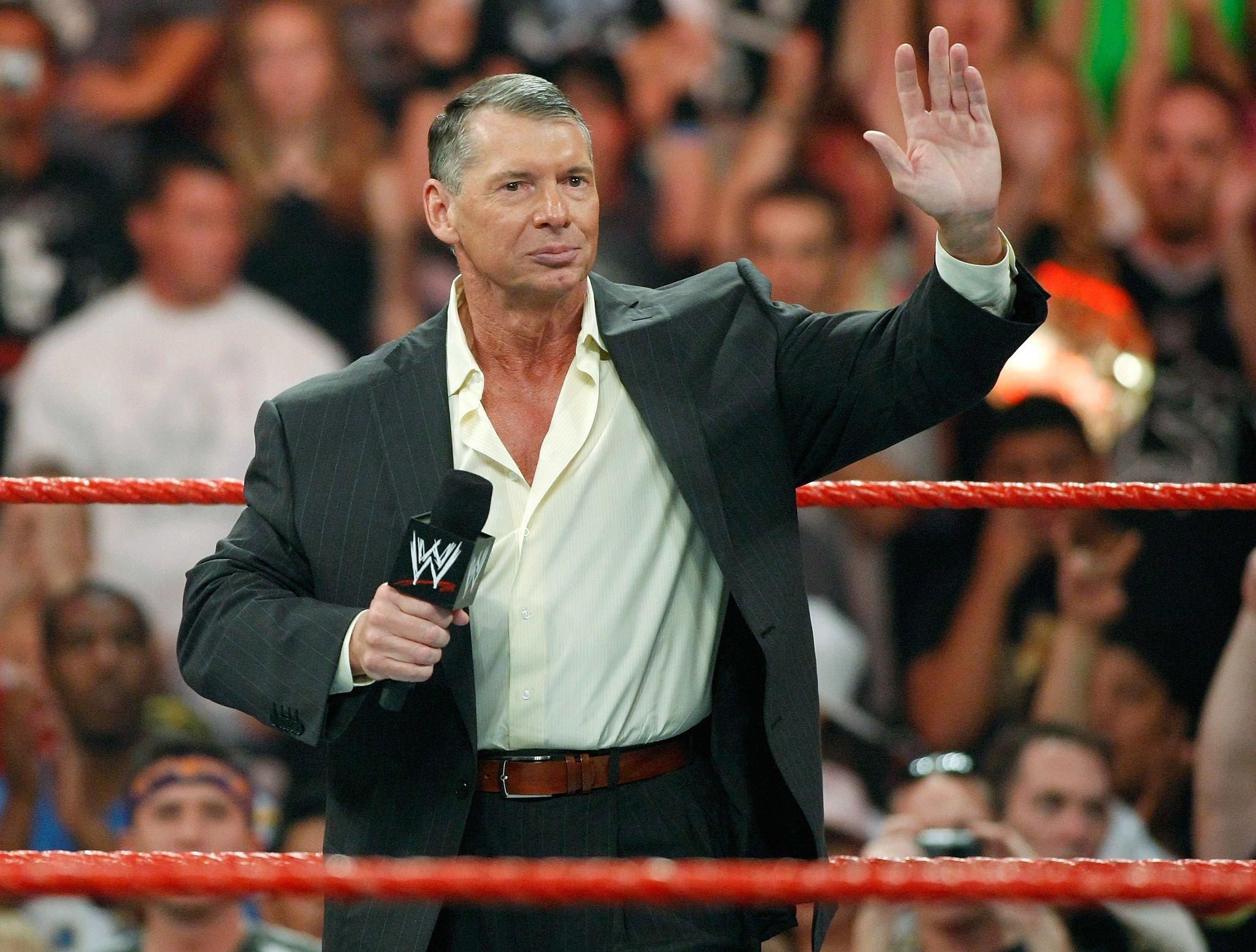 He is also the founder and owner of Alpha Entertainment, which he established in 2017 to oversee the 2020 revival of the XFL American football league.
His Greenwich, Connecticut mansion is worth around $40 million USD, and when he's in Manhattan, he stays in his $12 million USD Penthouse.
He also owns a $20 million vacation home and a 47-foot sports yacht named Sexy Bitch.
In 2018, his net worth reached $3.6 billion.
Vince McMahon is often described as the most influential person in professional wrestling history and for having had a large impact on television and American culture.
As of March 2023, Vince McMahon is the richest sportsman in the world with an estimated net worth of $2.8 billion.