Soniya HindujaStats GateJune 5, 2023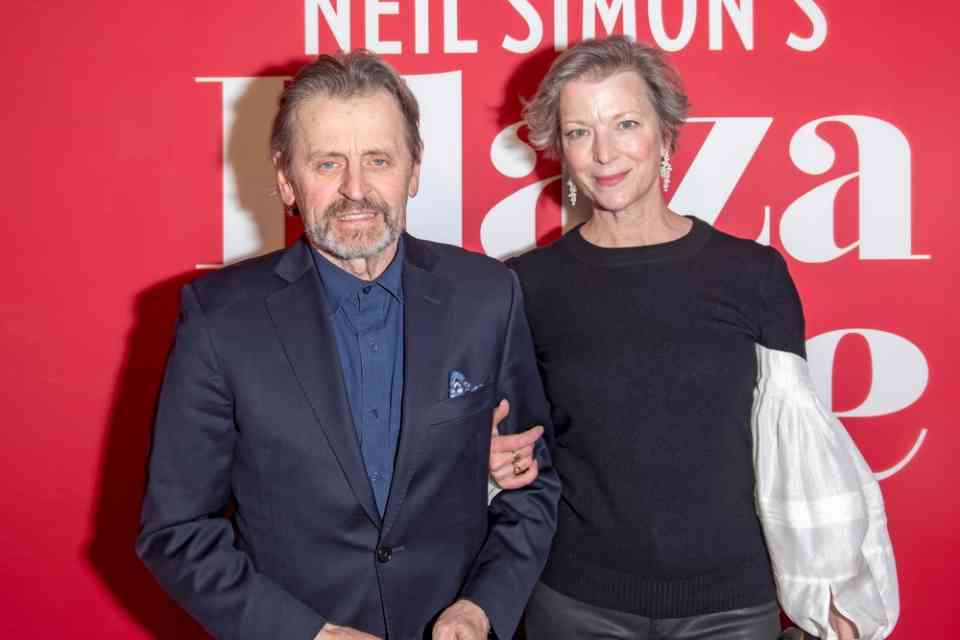 Dance is a form of expression that transcends language and culture. It can tell stories, evoke emotions, and bring people together. The grace and athleticism required of dancers are genuinely awe-inspiring. They must have incredible strength, flexibility, endurance, and precise control over their movements. All of this takes years of training, practice, and sacrifice.
In addition to the physical demands, dancers must also contend with the competitive nature of the industry. There are only so many opportunities for dancers to perform, and the competition for those spots can be fierce. Dancers must constantly work to improve their skills, build their networks, and make a name for themselves if they want to succeed.
Despite the challenges, many dancers have found incredible success in the industry. They have become household names, performing on big stages and earning millions. These dancers have not only achieved financial success but have also become role models and inspirations to people worldwide.
So, without further ado, let's look at the world's wealthiest dancers. From classic ballet stars to modern pop icons, these dancers have made their mark on the industry uniquely. We'll explore their backgrounds, their careers, and of course, their net worth. So, put get ready to be inspired by some of the world's best performers.
Sylvie Guillem
Net Worth – $1.5 million The original rebel ballerina, Sylvie Guillem, has never been one to follow the rules. Hailing from Paris, France, Guillem broke barriers as the first female dancer at the Paris Opera Ballet to be promoted to étoile, the highest rank, at 19. Known for her incredible athleticism and daring style, Guillem pushed the boundaries of classical ballet. Over her 35-year career, she originated many leading roles and helped bring contemporary dance into the ballet mainstream. While retired from ballet, Guillem continues to share her passion through mentorship and remains an icon who paved the way for ballerinas worldwide.
Mark Ballas
Net Worth – $3 million You may know Mark Ballas as a professional dancer on Dancing with the Stars, but his talents also extend to ballet. Born in Houston, Texas, Ballas grew up in a family of dancers; his parents were competitive ballroom dancers. He trained in ballet, jazz, and flamenco before moving to London to study at the Italia Conti Academy of Theatre Arts. Ballas performed in the musicals Cats and Jerome Robbins' Broadway before joining the hit ABC show in 2007. Outside DWTS, he continues to advance his craft, performing in theater productions and with his band Alexander Jean. Ballas proves dancers can achieve commercial success without sacrificing their artistry.
Cheryl Burke
Net Worth – $3 million A two-time professional Latin dance champion and multiple-time finalist on Dancing with the Stars, Cheryl Burke has been dancing since age 4. Born in San Francisco, California, to parents of Filipino descent, Burke trained in ballet, tap, and jazz. She joined the TV contest as a professional dancer in Season 2, becoming the show's first female professional to win the Mirrorball Trophy. Known for her innovative and rule-breaking choreography, Burke has helped many celebrities and athletes achieve their full potential on the dance floor. She continues to perform in live productions and remains a fan favorite on DWTS due to her positivity, skill, and spirit.
Karina Smirnoff
Net Worth – $6 million Karina Smirnoff picked up ballet for the first time at age 6 in her native Ukraine. After moving to New York City at 15 to study at the Ailey School, she performed with multiple companies, including the Radio City Musical Hall. She joined the original DWTS cast in 2005 as their youngest professional dancer. An audience favorite for her impressive technique and creative abilities, Smirnoff has taken home several Mirrorball trophies and continues to showcase her talents on Broadway, television, and in movies. Her journey from Ukraine to ballroom stardom embodies the American dream and inspires many dancers.
Derek Hough
Net Worth – $8 million As a Utah native and graduate of the dance program at London's Italia Conti Academy, Derek Hough immersed himself in numerous styles, including ballet, tap, jazz, ballroom, and contemporary. After working on stage and screen in the U.S., Hough joined DWTS for its fourth season and quickly became one of the show's most acclaimed pros. With a record six Mirrorball trophies under his belt, Hough continues to create innovative and memorable performances. He is known for his artistry, charisma, and ability to bring out the best in his celebrity partners. An actual triple threat, Hough remains in high demand, working on additional TV shows, live productions, and films when not slaying it on the DWTS dance floor. His talent, drive, and passion for performance have cemented his status as one of the most incredible dancers of his generation.
Rudolf Nureyev
Net Worth – $7.9 million A rebel and virtuoso, Rudolf Nureyev pushed the boundaries of male ballet. Born in Siberia, Russia, Nureyev trained at the Vaganova Academy before defecting from the Soviet Union in 1961. His fierce individuality and passion for freedom unleashed a new era of expressive, athletic male dancing. Nureyev brought starring roles to male ballet dancers and helped revive the fortunes of major companies worldwide. Known for his daring leaps and captivating stage presence, Nureyev broke technical and cultural barriers. Though he passed in 1993, Nureyev's contributions as a performer, choreographer, and director have permanently transformed ballet. His legacy lives on as an inspiration to dancers everywhere.
Benjamin Millepied
Net Worth – $10 million Benjamin Millepied's career is a testament to the power of following your dreams. Born in Bordeaux, France, Millepied studied at the Conservatoire National Supérieur in Lyon before breaking into the contemporary dance scene in New York City. His big break came when choreographer Jerome Robbins cast him in a revival of Dances at a Gathering, followed by a star turn in Darren Aronofsky's film Black Swan. Millepied went on to lead the Paris Opera Ballet and LA Dance Project, bringing contemporary vision to prestigious companies rooted in tradition. Millepied pursues film projects and new creative ventures alongside his wife, Natalie Portman. His journey proves that even the unlikeliest of dreams can come true with hard work and perseverance.
Jabbawockeez
Net Worth – $25 million With their innovative blend of styles, Jabbawockeez revolutionized dance. The all-male group came together through a shared love of dance in San Diego, California. After competing on MTV's America's Best Dance Crew in 2006, they gained fame for their mesmerizing routines fusing hip hop, b-boying, popping, and other urban dance styles with a touch of mime. Known for their signature white masks and gloves, Jabbawockeez bring theatrical flair and storytelling into the mix. They have brought their high-energy show to Vegas, touring productions, TV shows, commercials, and major sporting events worldwide. This diverse group of men living the dream has inspired generations to pursue dance by following their passion.
Mikhail Baryshnikov
Net Worth – $45 million Born in Riga, Latvia, Mikhail Baryshnikov is a fantastic ballet dancer. He studied at the Vaganova School before joining the Kirov Ballet, ultimately defecting to the West in 1974. Baryshnikov brought new life to male ballet roles, showcasing athleticism and drama. As artistic director of American Ballet Theatre and White Oak Dance Project, he championed modern choreographers and pushed creative boundaries. Even though his ballet career spanned over 50 years, Baryshnikov remains fiercely devoted to his craft. His timeless performances and tireless dedication to progress have cemented his status as an icon who shaped ballet's future.
Michael Flatley
Net Worth – $350 million An Irish-American master of dance, Michael Flatley revolutionized traditional Irish step dancing. After winning multiple world championships early on, Flatley set out to bring the unique dance form to a global audience. His vision culminated in Lord of the Dance, which blends dance, music, and storytelling into a high-energy spectacle. The show was an unprecedented hit, touring for over two decades. Known as the Lord of the Dance for his tenacity and showmanship, Flatley has entertained over 60 million fans and brought Irish culture to the world. His journey from humble beginnings to international stardom mirrors the story of his homeland and stands as an inspiration for all who follow their dreams.