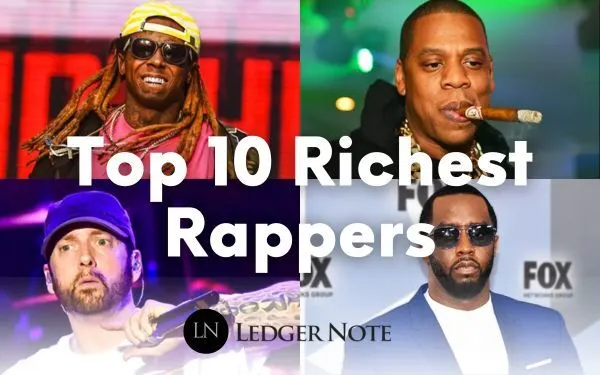 Nothing is more fun than updating this list every six months when new data comes out.
Though it's usually the same players moving up or down one or two places based on recent investments, we include all of the data we can get from publicly available sources. It may not be perfectly accurate, but it's pretty darned close.
What you'll notice as you read along — and find inspiring as an upcoming rapper — is that…
It is possible to become extremely wealthy as a rapper or hip-hop artist.
As you grow in popularity and income, you can break into Hollywood, launch other businesses, like clothing lines, and make all kinds of investments to increase your wealth drastically.
Comparing this list to the most-streamed artists of all time is also quite insightful with two rappers featured in both. I will let you guess which ones.
The career of a hip-hop artist, while a huge grind, it's often not even about skill, but rather, about connections. Many spit rhymes for decades and never break through, but those who do have a great chance to join the following list of the top 10 richest rappers in the world…
#10 – Lil Wayne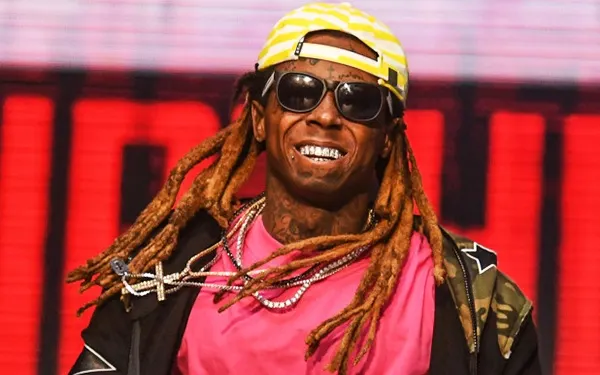 Net Worth: $170 Million
Change: +$17M & ↓1 – Weezy was doing just fine as a Cash Money rap artist, but once he broke off from Birdman (also on this list!) and started his own label Young Money, things really took off. As a former member of the Hot Boys, he became the hottest act on Cash Money once Juvenile left the label.
He also had a stint as the go-to guy for guest appearances, netting him tons of royalties. He's the first male to surpass Elvis Presley with the most Billboard Hot 100 songs, with 109 so far. He's earned his spot as one of the bestselling artists of all time and his finances will continue to soar as he keeps launching superstars like Drake and Nicki Minaj.
Read more about Lil Wayne's net worth here.
Trivia: His real name is Dwayne, but he dropped the 'D' out of disappointment with his absentee father. At the age of 12, Wayne survived a gun shot wound to the chest, which he revealed decades later was an act of self-harm. His favorite band is Nirvana. Among his many tattoos is a portion of Jay Z lyrics on his leg.
#9 – Master P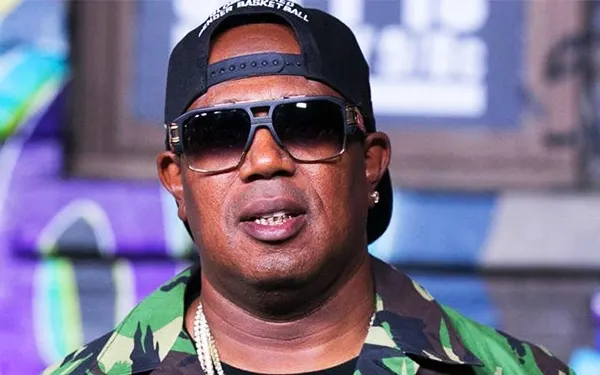 Net Worth: $210 Million
Change: +$10M & ↓3 – Percy Miller made unbelievable amounts of money while his record label No Limit Records was owning the rap scene. He launched countless stars in that time, striking while the iron was hot and releasing as many as 10 times the number of albums as in previous years. He signed Snoop Dogg for a three-album deal in the late '90s.
He has broken into television, movies, and professional wrestling, and can boast a portfolio that includes travel, real estate, stocks, toys, sports, cars, and other industries. He managed to do all of this without winning any major music awards. He's the king of diversified income.
See our deep dive on Master P's net worth.
Trivia: Percy had a contract to play for both the Charlotte Hornets and Toronto Raptors in the 1999 pre-season. He was over 30 at the time, however, and his contract was never extended. He played in minor leagues successfully though. He ran a WCW stable called the No Limit Soldiers, where his crew feuded against the West Texas Rednecks. He also appeared in season 2 of "Dancing with the Stars".
#8 – Pharrell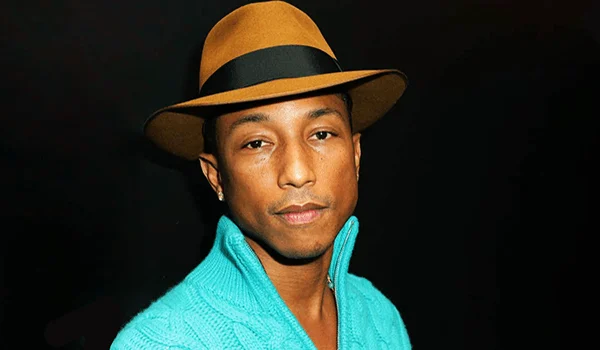 Net Worth: $250 Million
Pharrell Williams got his break as part of the beat production duo the Neptunes, and then pushed it higher as the lead vocalist of N*E*R*D. His production skills made him the go-to beat maker for hip-hop and R&B artists for years.
This ultimately landed him 10 Grammys, and eventually, Academy Awards. He also featured as a coach on the TV show "The Voice". He now runs a record label and multimedia creative collective called 'i am OTHER.'
To top things off, he's partnered with tons of international companies to create streetwear brands, sneakers, jewelry, sunglasses, furniture, sculptures, textiles, and so much more. He's on the grind, for sure.
Read more about his net worth here.
Trivia: Esquire named Pharrell the best dressed man in the world. He's an avid skateboarder with a half-pipe inside his house. He composed the entire soundtrack for the Despicable Me animated movie. He's the 12th artist to hold the #1 and #2 spots on the Billboard Top 100 at the same time.
#7 – Eminem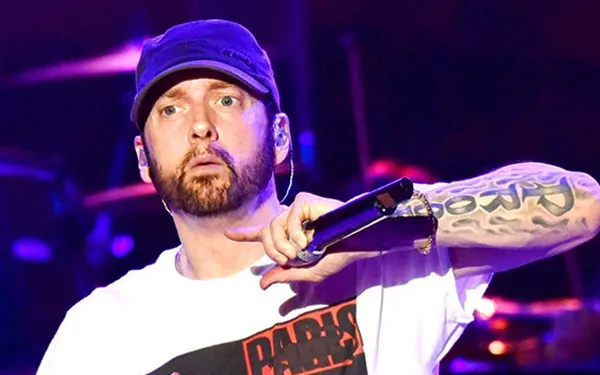 Net Worth: $260 Million
Change: +$10M – Marshall Mathers is another Dr. Dre protege that spawned his own record label, Shady Records, and launched his own set of superstars. He has earned 15 Grammy Awards and is the first rapper to receive the Academy Award for Best Original Song from his movie 8 Mile, in which he was the lead actor.
Mathers is an author as well. He'd absolutely be in a higher position on this list if he invested outside of music as much as other artists have, and not have been sued countless times. He's one of a few on this list to also feature on the best rappers of all time.
Check our detailed article to understand better how Eminem has built his incredible net worth!
Trivia: Eminem was once assaulted by a bully in elementary school, receiving a serious head injury. His family sued the school but the judge dismissed the case, saying schools are immune from lawsuits. Marshall wrote about this experience in the song "Brain Damage", and his bully later sued him for invading his privacy and placing him in a negative light. The judge dismissed this case too, delivering the verdict in rhyme form. Eminem has been sued by his own mother for slander, too.
#6 – Drake
Net Worth: $270 Million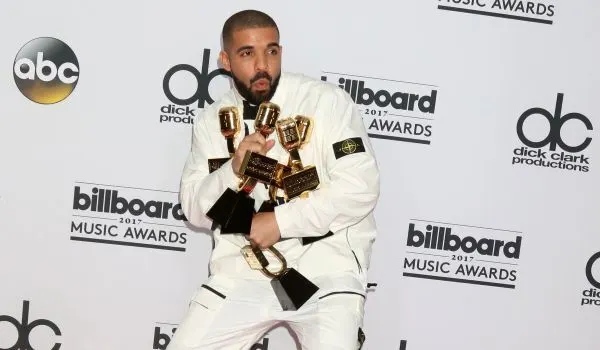 Change: +$10M – Drake's career properly took off when Lil Wayne signed him to his own label, Young Money, in June 2009 and is now regarded as one of the kings of rap. He has won four Grammy Awards, including the Grammy for the Best Rap Album for Take Care at the Grammy Awards in 2012. He has also outsold several rap legends, such as Jay-Z, Eminem and Tupac. It is no surprise to see him high on our list of bestselling artists and most-streamed artists of all time.
Drake will surely continue to climb the ranks of our list. The real question is whether it will be thanks to his musical talents or his business acumen. He owns his own record label (OVO Sound), his own fashion brand (October's Very Own), has done countless brand partnerships and even launched a whiskey called Virginia Black. He is also the global ambassador of the NBA team of his hometown, the Toronto Raptors.
To learn more about how Drake amassed his extraordinary net worth, read this in-depth article!
Trivia: Drake started his public life as an actor in the iconic Canadian teen TV show "Degrassi", thanks to the dad of one of his classmates who was an acting agent. His character Jimmy Brooks raps in one episode.
#5 – Berner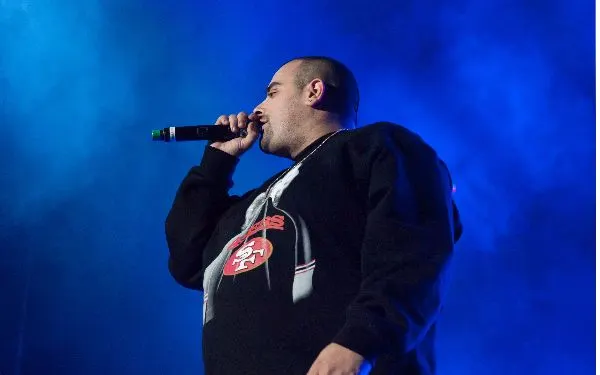 Net Worth: $420 Million
Berner is undoubtedly a successful rapper, releasing over 40 albums, many of which have ranked in Billboard's "Top R&B/Hip-Hop Albums" chart. But he needs to thank his cannabis industry involvement for most of his net worth. Berner often attributes his entrepreneurial spirit to his family. He has been working since the age of 13 and also ran a cannabis club between the ages of 18 and 25.
Gilbert "Berner" Milam was born in San Francisco to first-generation Mexican immigrants. He got into rapping in high school and was soon signed onto Wiz Khalifa's Taylor Gang Records after releasing his first album under his own label. In 2021, Berner announced on Instagram that he had been diagnosed with cancer. He thankfully told his followers he was cancer-free in March 2022. We wish him the best in his recovery.
Trivia: Berner was the first cannabis industry CEO to appear on the Forbes magazine cover since the publication's founding in 1917.
#4 – Dr. Dre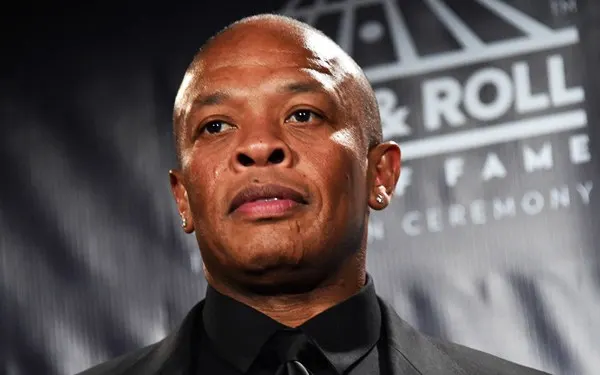 Net Worth: $550 Million
Andre Young makes a fortune from lots of income streams, from countless royalties, launching proteges like Snoop Dogg, Xzibit, Eminem, and 50 Cent. His focus on creating other superstars has limited his personal output, as he has only two of his own album releases. This effort has also led him to be one of the top 10 producers in the game.
His early work with N.W.A., Death Row Records, and then his own label Aftermath Entertainment, earned him enough income and notoriety to pursue a career in the film industry, philanthropy, and entrepreneurship. His recent divorce (which reportedly cost him more than $100 million) is partly responsible for his drop on our list. You can read more on this in our detailed post about Dr. Dre's net worth.
Trivia: Dr. Dre built up the company Beats By Dre, easily the world's biggest headphones brand, in terms of sales and marketing, so much so that Apple purchased the company in 2014 for a total of $3 billion, sending Dre up this list, almost to the top…
#3 – Kanye West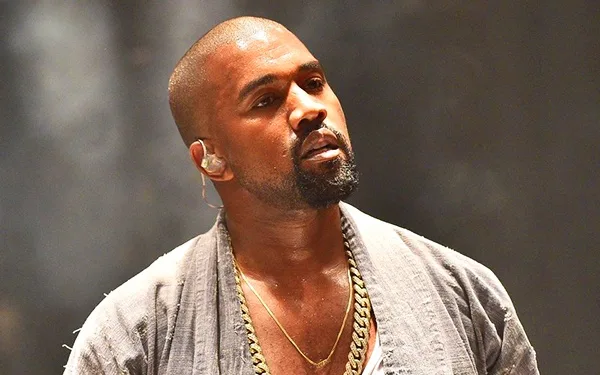 NET WORTH: $500 MILLION (Significant drop vs $6.6 BILLION estimated by Bloomberg in 2020)
Change: -$1.6B & ↓3 – Kanye is a billionaire no more! We all know Kanye. He got his break on Jay-Z's label, creating instrumentals for their albums. He was sought after by the most successful rappers for years for his beats. Ultimately he was allowed to release his own record, which was a huge success, launching his career as an all-time top emcee.
Like others, he's started his own record label GOOD Music. He's won 21 Grammys, making him one of the most awarded artists of all time. His clothing line Yeezy has released shoes and other merchandise with companies such as Nike and Louis Vuitton. He's broken into acting, architecture, politics, design, and many other industries.
There is controversy about his net worth. Bloomberg estimated his net worth at $6.6 billion at its peak, thanks to a whopping $4.7-billion valuation of his brand Yeezy following mega deals with clothing companies Gap and Adidas. However, Gap recently announced they would "wind down" the Yeezy partnership, while Adidas ended abruptly their collaboration. The brand condemned the anti-Semitic statements made by the rapper.
Forbes estimated his net worth at $2 billion in September 2022 but has also reduced its estimation to $400 million following the drop of the Adidas partnership. Our estimate is a bit higher at $500 million.
Full article on Kanye West's Net Worth here.
Trivia: Kanye married Kim Kardashian, perhaps the biggest reality TV show star of all time, though the pair separated in 2021. He was in a car wreck and broke his jaw. The song "Through the Wire" is about this event and features slurred vocals, recorded while his jaw was wired shut.
#2 – Diddy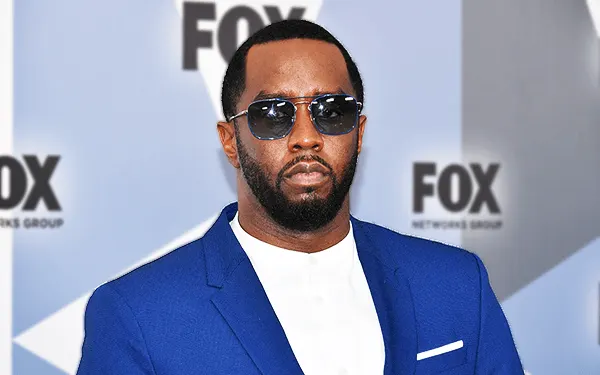 Net Worth: $1.0 Billion
Change: +$100M & ↑1 – Sean "Puffy" Combs is a media mogul. His label Bad Boy Entertainment launched the East Coast king the Notorious B.I.G. and other artists like Mase. He's not only one of the richest rappers but one of the top 10 richest musicians in the world.
He's had major success with his Sean John clothing company and line of perfumes. His reality TV show "Making the Band" was one of MTV's greatest shows. He's appeared in a handful of movies, and invested in countless businesses, including premium spirits company Ciroc. His music has earned him countless awards, including 12 Grammys.
Check our detailed article to better understand how Diddy entered the billionaire's club.
Trivia: Puff Daddy, like many of the wealthiest people on the planet (Bill Gates, Steve Jobs, Kanye West), is a college dropout. He quit his business major, but that didn't stop him from becoming one of the top 40 entrepreneurs under the age of 40 in 2002, according to Forbes.
#1 – Jay-Z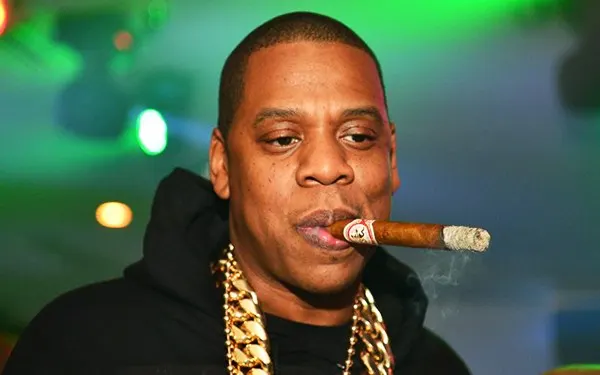 Net Worth: $2.5 Billion
Change: +$900M – Sean Carter has scored over 22 Grammys and sold over 100 million records. But that contributes just a fraction of his income when compared to what he earns from his label Roc-A-Fella Records, his clothing line Rocawear and his alcoholic brands (Armand de Brignac champagne and D'USSÉ cognac). He also invests in several projects, like the music streaming service Tidal and his company Roc Nation Sports, in which he's a licensed sports agent.
He's the first rapper to be inducted into the Songwriters Hall of Fame. He holds the record for the most #1 albums on the Billboard 200, which is currently 14 albums. He's now investing in smartphone apps, and TV and films