1. $3.5 Million Swarovski and Diamond Studded Notebook of Michael Jackson
The laptop with the highest price tag is known as MJ's Swarovski & Diamond Studded Notebook. 2016 saw the production of the world's most expensive laptop by the Ukrainian art company MJ.
In a nutshell, the laptop and mouse are made of a high-end material and decorated with thousands of white and black diamonds.
The laptop's internals are not particularly impressive, and its design is very conventional.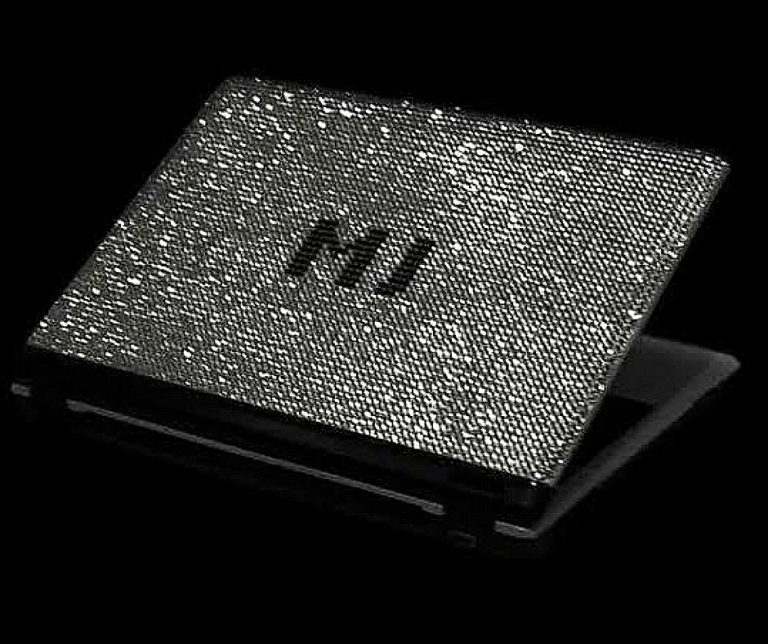 Because it was a special, limited-edition collection, no one knows how many computers were made. The Acer Ferrari Gold Python, the ASUS Epic VIP Swarovski, and the Asus Lamborghini Platinum crocodile are just a few of the pricey laptops that the company has produced.
2. $1 Million for Luvaglio
The second-most expensive laptop in the world is made by Luvaglio, a brand and company based in the UK.
It's likely that you're wondering how a laptop could cost close to $1 million. One of the world's rarest diamonds is used to make the power button, which can be changed in any way you want.
A 128GB SSD, a 17-inch OLED display, a BlueRay player, USB connectivity, and fingerprint detection are all included.
If you had the money and wanted to buy one, the director of the brand, Robert Sinclair, would have to invite you.
However, if you are fortunate enough to acquire one, you will be the proud owner of one of the world's most expensive laptops.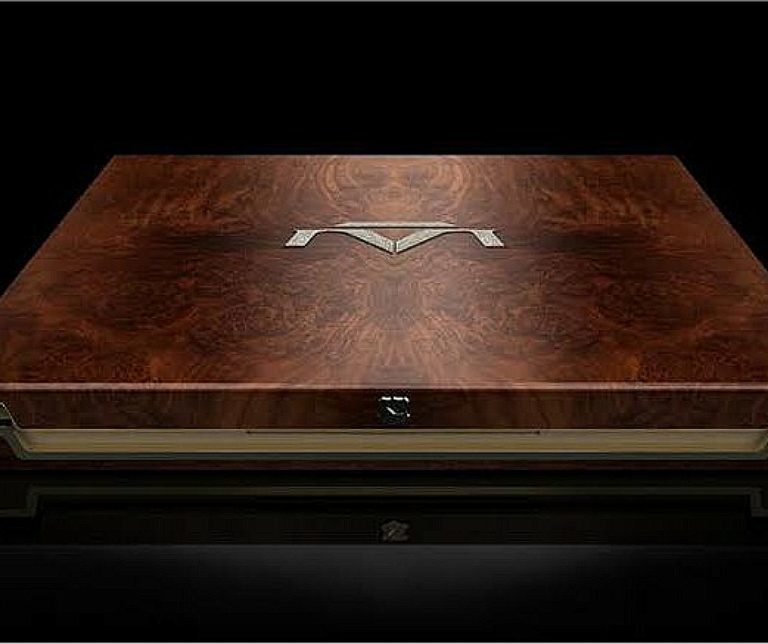 3. $355,000 Tulip E-GO Diamond
The Tulip E-GO Diamond comes in second place on our list of the most expensive laptops.
This extravagant device, which Tulip manufactures under the brand name E-GO Life-Style B.V., costs an outrageous $355,000. Included are a 160GB hard drive, a 12.1-inch widescreen WXGA display, an AMD Turion 64-Bit processor, and 1GB of RAM.
However, it distinguishes itself significantly from the competition due to its beautiful appearance and distinctive design.
It is made to look like a handbag, so it looks more like a fashion accessory than a laptop.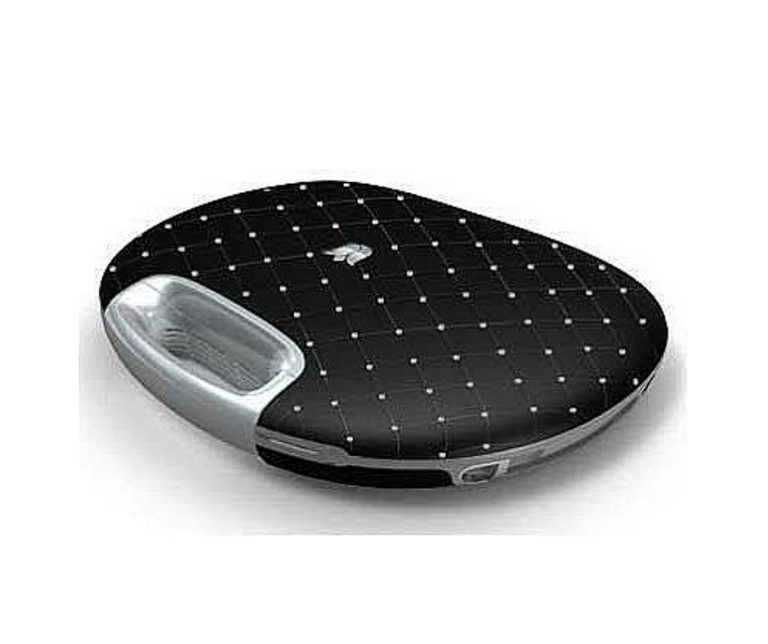 It is made of solid palladium, white gold, and brilliant-cut diamonds. Even though it's unique, $355,000 seems a little high for a laptop.
4. $30,000 MacBook Pro in 24 Karat Gold
Next is a stunning 24-karat gold MacBook Pro that costs $30,000. In 2013, Computer Choppers customised this one-of-a-kind MacBook Pro for an unidentified client.
The other plastic parts of the laptop were hand-painted to match while the entire case is made of 24-karat gold.
One of the laptop's best features was possibly the redesigned Apple logo on top. 
The laptop's interior features a 15-inch display, a 2.4GHz Core 2 Duo processor, 4GB of RAM, and 160 GB of hard drive space in addition to its exterior design.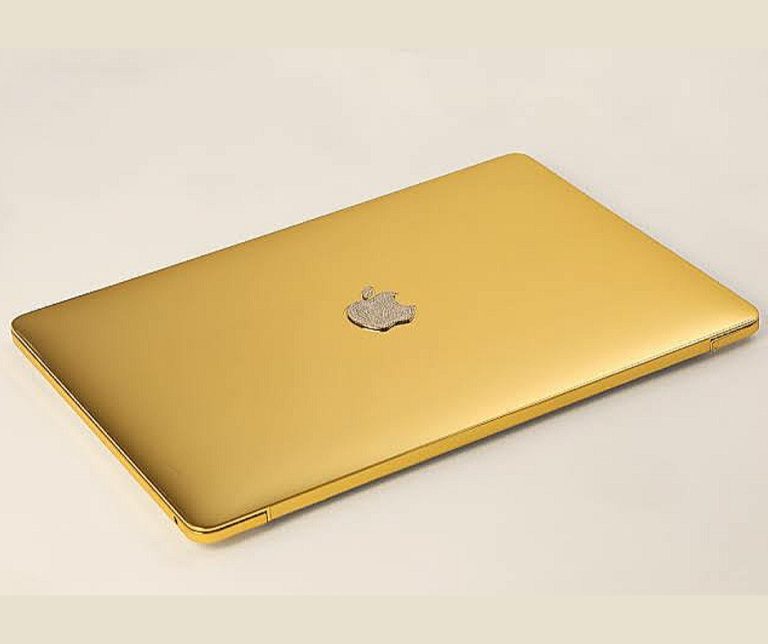 Even after the customizations, the laptop was still offered to the buyer with all warranties.
5. " $26,000 "Golden Age" MacBook Air
Fifth place is taken by the incredible $26,000 "Golden Age" MacBook Air from Bling My Thing.
One of the first laptops ever to feature 12,000 Swarovski crystals and 24-karat gold was unveiled in 2008 at CeBIT, the world's largest computer show.
To keep it exclusive, only 20 pieces were made, and some of them initially sold for around $39,750 before dropping in price.
For $26,000, you can get a 13-inch monitor, an 80GB hard drive, a 1.6GHz Intel Core-2 processor, and 2GB of RAM.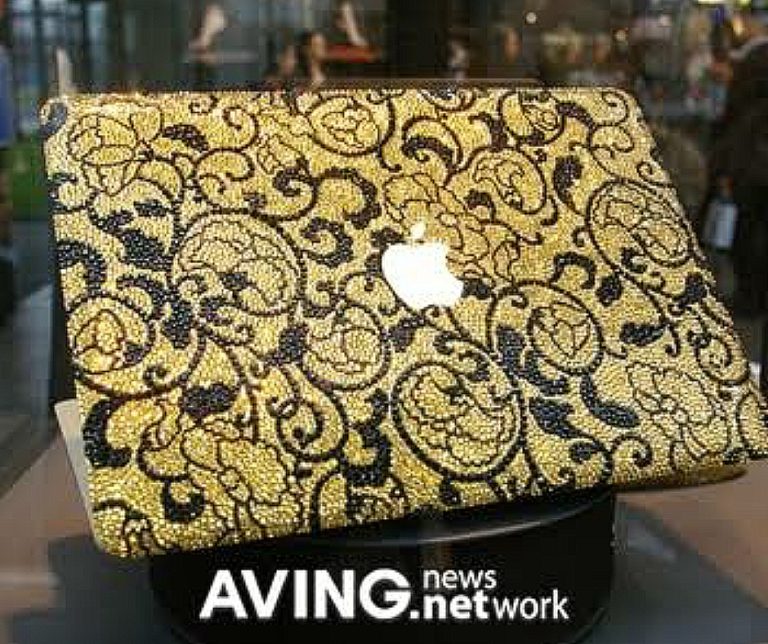 If you can find one and get a good deal, flashing it in Starbucks will get a lot of attention.
6. $20,000 EGO for Bentley
The following laptop is $20,000 in price. This partnership between EGO and Bentley, a British luxury car manufacturer, is probably something you'll enjoy.
For your money, you can get a genuine diamond-stitched leather exterior that has been hand-decorated and features a built-in chrome handle with the brand's "Knurling" inscribed on it.
The Bentley logo is centered in white gold, which is also used as decoration. These laptops were only made in 250 pieces, which keeps them unique and expensive.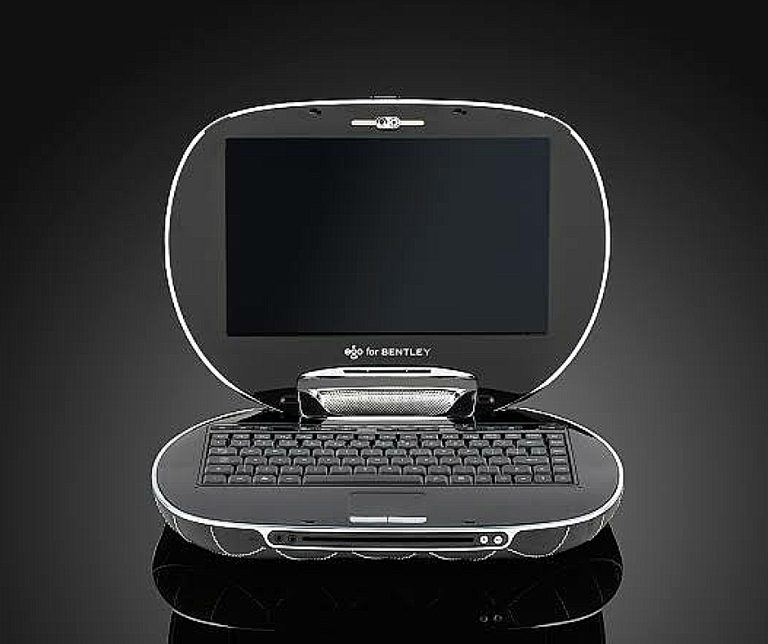 Respectable computer specifications include a 12-inch wide display, an AMD TurionTM 64 Mobile Processor, 2GB of RAM, a 160GB hard drive, and Microsoft Vista Ultimate.
7. $8,500 Voodoo Envy H171
The Hewlett-Packard Voodoo Envy H171 ranks seventh on our list of the world's priciest laptops.
It is astonishingly expensive for a vehicle of this quality that comes fully equipped. There is also a model with fewer features for about $4,500.
On the other hand, if you had bought this in 2007, you might have altered its appearance to fit your preferences.
Therefore, if you want to buy one for yourself, you might have to respect the design preferences of other people or try to find a color scheme that you like.
The budget is roughly $8,500 in either case.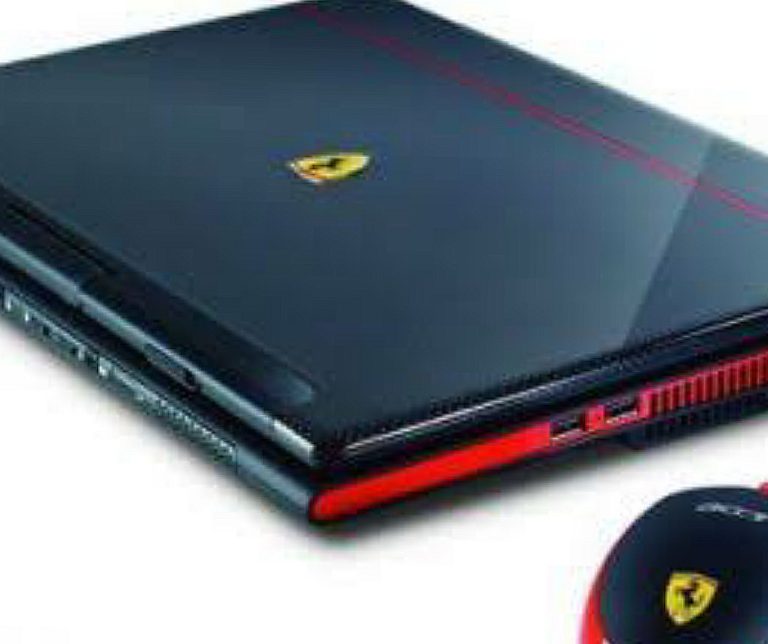 8. $6,000 stealth MacBook Pro
Our ranking continues with the ColorWare-modified Stealth MacBook Pro, which comes in second place.
Regular MacBook Pros start at approximately $1,500 for a 15-inch model, making them already quite pricey.
ColorWare decided to produce ten limited-edition MacBook Pros with a $6000 price tag after acquiring several of them.
You'll get a soft-touch trackpad that improves user experience while also protecting your device, a super-cool Xero-gloss finish, a custom-made matte screen, and other cool features for your $6,000 investment.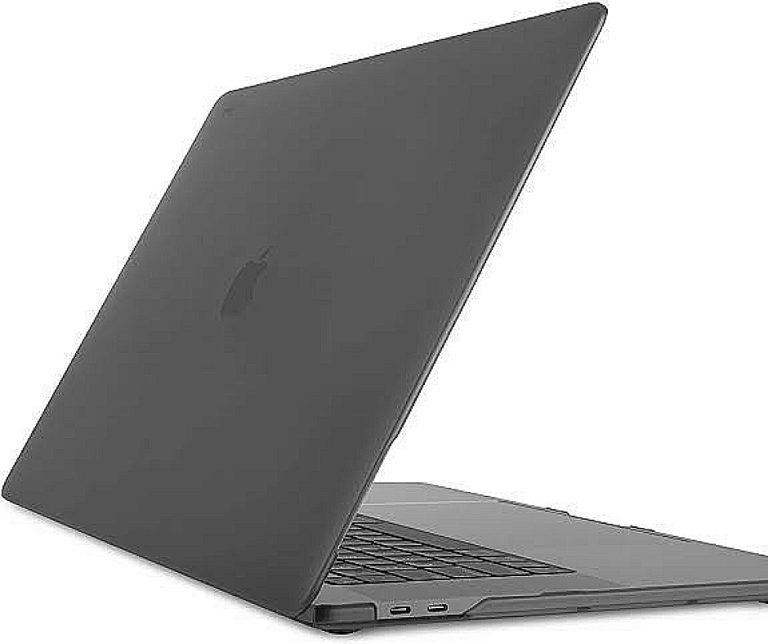 It has the standard 3.06GHz processor, 8GB of RAM, and 256GB SSD that are found in a 15-inch MacBook Pro. If you want one of these, you'll need to pay $6,000 up front.
9. $5,500 Rock Extreme SL8

The laptop with the next highest price tag is the Rock Extreme SL8. You can get one of the most powerful gaming computers ever for just $500 more than your current Alienware laptop.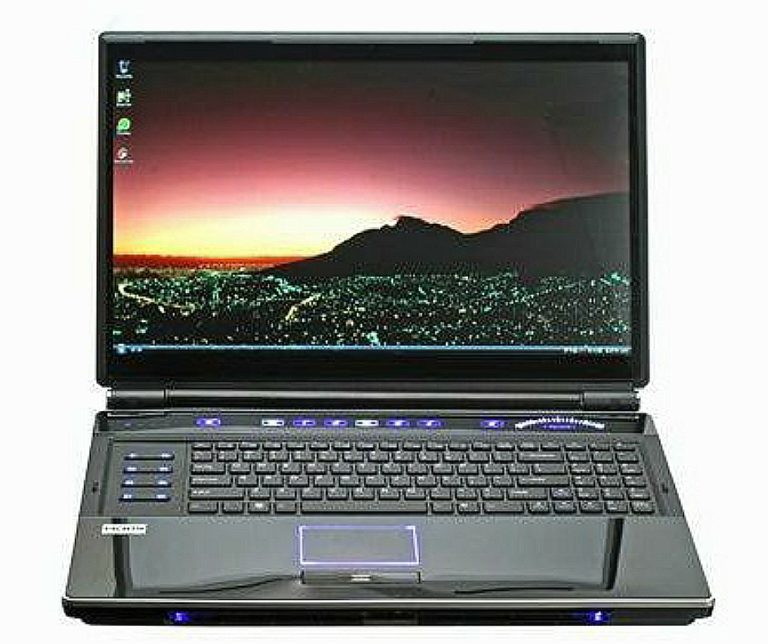 A 256GB SSD, an NVIDIA Ge-FORCE 9800M GTX SLI graphics card, an Intel Core-Quad 2 processor, and 8GBs of RAM make up its internal components.
Therefore, the Extreme SL8 might be a good choice if you enjoy gaming and want to upgrade.
You can finish other tasks or handle multiple things at once because of its rapid processing rates.
You'll need about 500 to complete the transaction if you decide to buy one for yourself.
10. $5,000 for an Alienware Area 51 M15X
One of the most well-known manufacturers of gaming laptops in the world makes the final laptop on our list.
The Area 51 M15X, one of the best gaming laptops available, provides a remarkable gaming experience.
If you have the money to spend and are looking for a dependable laptop with outstanding graphics and speed, the Area 51 M15X is a great choice.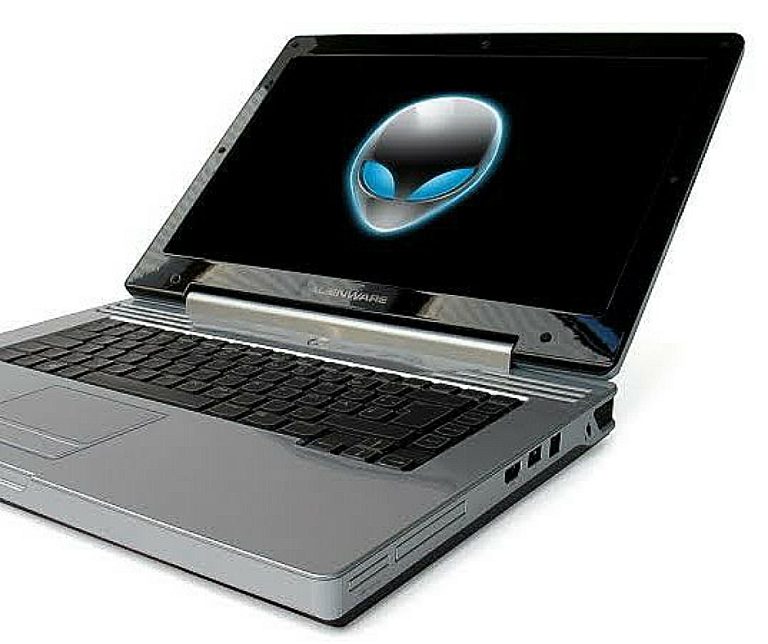 The most recent model has a 15.4-inch display, 3GB of RAM, 1TB of memory, and a 2.8GHz Intel Core-2 Extreme X9000 processor.
The laptop will set you back about $5,000, depending on where you buy it.