#5 Alisson Becker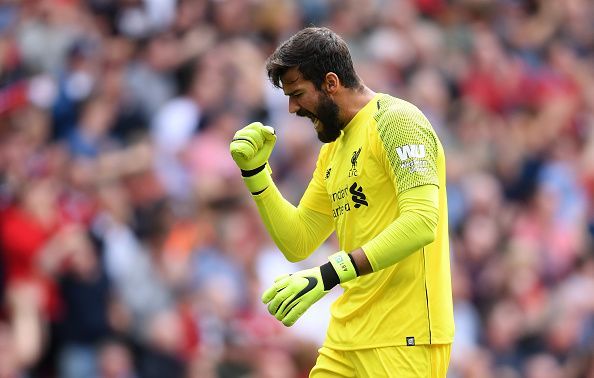 Alisson became the most expensive goalkeeper of all-time (even if he only retained the status for less than a month) when he completed the move to Liverpool for an eye-watering fee of £65 million this summer.
Also Read:5 goalkeepers Liverpool could have signed for less than £65m
The Brazilian was probably the most in-demand shot-stopper in the ongoing transfer window with a host of high-profile clubs across Europe keeping close tabs on him. And they had every reason to do so.Advertisement
Alisson's showings for AS Roma in the 2017/18 season were simply phenomenal, to say the least, as he inspired the Italian club to the semi-finals of UEFA Champions League, where I Giallorossi lost out to Liverpool on aggregate.
Now even though AS Roma ended the season devoid of any major silverware, the 25-year-old's exceptional performances did not go abegging as he earned a rightful place in the 2017-18 UEFA Champions League Squad of the Season for making more saves (47) than any goalkeeper.
Besides, he also started ahead of Ederson for his national side in the World Cup 2018, which itself speaks volumes about his immense potential.
#4 Marc-André ter Stegen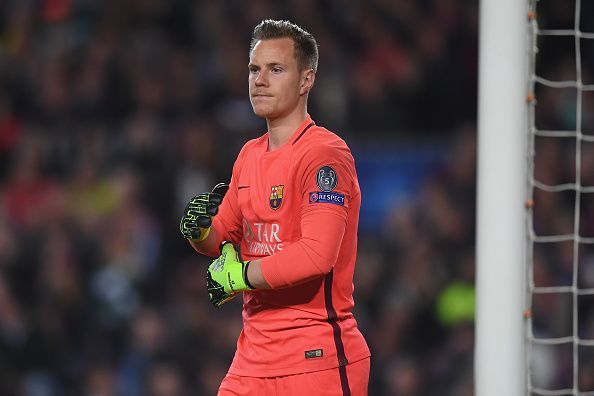 For a player whose stature as a goalkeeper has long been characterized by some humiliating howlers, the 2017/18 season turned out to be a watershed in Ter Stegen's career as he helped Barcelona yank away the La Liga title from Real Madrid and clinch the Copa Del Rey in a grand fashion.
Over the years, the German net-minder has largely evolved his style of play as he is not only an excellent shot-stopper who boasts amazing reflexes, but is also a fine passer of the ball, a feature that has helped him cement his position at Barcelona.
Last season, the former Borussia Mönchengladbach ace recorded an 80.3% save rate in La Liga, the second-highest in Europe's top five leagues. Had he received the green light in place of Manuel Neuer at the World Cup, the story might have been a bit different for Die Mannschaft.
3 Thibaut Courtois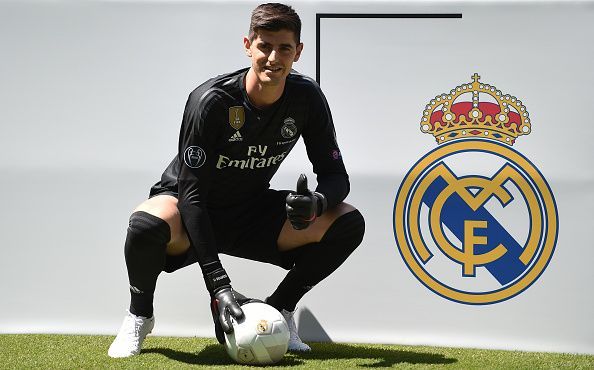 An absolute Rolls Royce of a shot-stopper, Thibaut Courtois is another goalkeeper who has stamped his authority as one of the best owing to his exploits in the recently-concluded World Cup.
Having made more saves (27) than any other goalkeeper, the Belgian deservedly won the Golden Glove award at the all-important tournament, an honour that assisted him in securing a move to the Santiago Bernabeu for a reported fee worth £31.5 million.
The 26-year-old is well-known for his positioning and composure, particularly in one-on-one situations where his towering figure enables him to spread himself as wide as possible
#2 David de Gea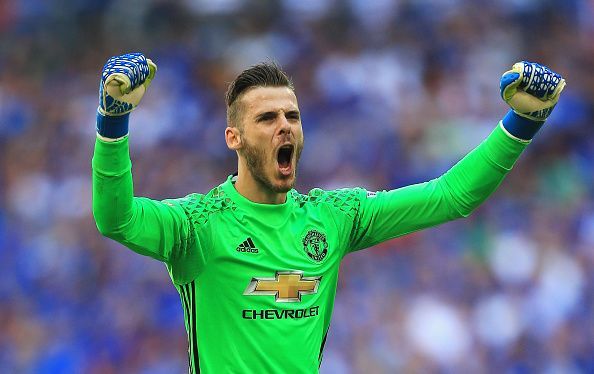 In spite of his substandard performances in the World Cup, David De Gea has procured a place in the upper echelons of this list.
The Spaniard is a colossal presence between the sticks and definitely a reassuring one for any back-line and manager. The previous season saw him claim the Premier League Golden Glove for his marvellous showings for Manchester United, which led the Red Devils to a respectable runners-up finish in Premier League, 19 points adrift of their arch-rivals Manchester City.
He kept 18 clean sheets in 37 appearances with an average of 3.58 saves per goal and a claim success of 86%. In consequence, he is the best goalkeeper in the Premier League as per our standings.
#1 Jan Oblak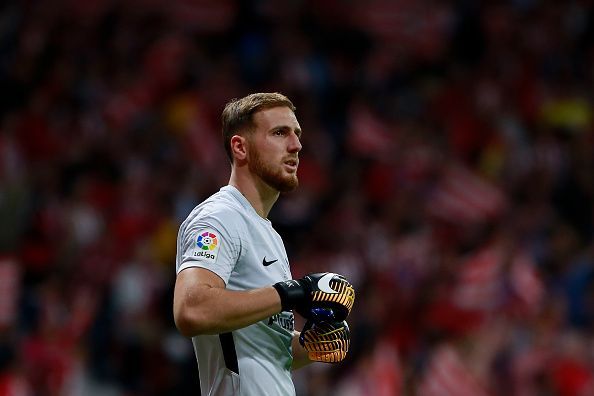 The Slovenian's inclusion in the list as the unrivalled goalkeeper might raise several eyebrows but it's only because his invaluable contributions often go unacknowledged. Reason? Atletico Madrid's mean-looking defence.
Under the tutelage of Diego Simeone, Oblak has gone from strength to strength and was another hot property this summer as Los Colchoneros found it hard to hold on to the 25-year-old.
Thanks to Atletico Madrid's crumbling rearguard, Jan Oblak has eventually taken centre stage via his consistent showings. The one-time Benfica star is known for his penalty-saving skills and reflexes apart from his positioning ability.
With the age on his side, Oblak could hang on to the No 1 position for many more years to come.